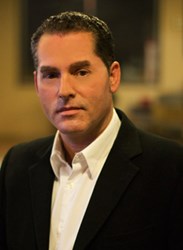 Las Vegas, NV (PRWEB) November 26, 2013
Everybody looks for the best holiday deals, whether it's a vacation in Tahiti or a sweater for Dad, according to S. Marcello Foran, CEO and founder of Ultimate VIP International. Foran, who has been catering to his VIP clientele for more than 10 years, says even his wealthiest client's like to save money on holiday gifts and travel.
"It may look like money is no object when a client charters a private jet to fly his family to Switzerland to ski," says Foran. "Regardless of the price tag, clients still want a good deal. And with the price of everything being available on the web, clients expect us to be more competitive than ever when managing their travel, entertainment, and lifestyle needs."
Foran notes that value was cited as an important consideration for all income levels, according to a recent AAA survey on travel. Eighty-seven percent of respondents with annual household incomes above $100,000 and 84 percent of respondents with annual household incomes below $35,000 selected overall value as a priority, no matter what the price or quality level.
"Our value is in providing extraordinary customer service," said Foran. "Putting together luxury experiences and managing our client's lifestyles doesn't leave room for error. One bad choice or decision when organizing and planning can ruin the experience and our credibility. Or let's say you have an exclusive gift in mind: you can spend a lot of time searching for it, only to find they're sold out. That's where our knowledge and service comes in."
Foran points to a 2013 holiday shopping survey by Accenture that says American consumers want to shop on their own terms. They "expect every step in the journey to be a seamless one, whether they are online, shopping in a store or using their phones." While shopping for the best prices online, consumers also expect a convenient and pleasant shopping experience.
With everyone shopping for holiday deals, what does Foran predict will be this year's most popular gifts? "Innovative electronics that provide a better quality of life and time." People want more time to enjoy doing what they like to do, with friends and family."
About S. Marcello Foran
S. Marcello Foran is the CEO and Founder of Ultimate VIP International®. UVIP® / Ultimate VIP International® is an Ultimate VIP Service Provider / Luxury Lifestyle Management Brand. Foran is also the CEO and founder of http://www.Cigavette.com and http://www.electroniccigar.com. Foran is based in Las Vegas, Nevada.