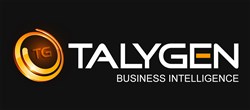 These features empower employees and managers to perform HR tasks much more efficiently, so they can spend more time and effort on revenue-generating tasks and other important duties.
Palo Alto, California (PRWEB) December 04, 2013
Employee leave management can be very cumbersome for employees and HR managers alike. Between requesting time-off, checking their leave balance, waiting for approval, and updating personnel files, the entire process can take up quite a bit of time and effort.
That is why Talygen, the leading provider of Business Management Automation solutions, is pleased to unveil its HR Enforcement Module. Employees and HR personnel can now manage time off and schedules online.
Manually printing and filling out forms in no longer necessary. With Talygen, submitting, approving, and managing leave requests can be done online. Additionally, employee files are updated automatically, thus preventing errors or inaccuracies.
"We're proud to say that Talygen isn't just about managing projects or keeping clients happy. We also devote a significant amount of resources developing features and programs that promote employee satisfaction," said Talygen Chief Program Manager Harold Saini. "These features empower employees and managers to perform HR tasks much more efficiently, so they can spend more time and effort on revenue-generating tasks and other important duties."
With Talygen's HR Enforcement Module, users will be able to:

Manage leave information, requests, and balances
Specify leave types
Approve leave requests online
Add leave bonuses at the company's discretion
Automatically calculate and update leave status and balance
Manage calendar for entire company or each employee
Add special occasions such as birthdays or hiring dates
Cloud-Based and Automation Features
Perhaps the most loved aspect of the HR Module is the fact that everything can be done online. Employees don't have to spend time printing or filling out forms. With Talygen, they can simply login and let the system take care of the rest.
HR Managers on the other hand will be able to do their job faster and more efficiently. Instead of handling paperwork and whatnot, they can just go online and manage leave requests from a convenient and user-friendly dashboard. This also enables them to spend less time on mundane or repetitive tasks and instead focus more and important HR duties such as boosting employee morale or counseling team members.
And since everything is automated, employees or HR managers won't have to worry about inaccurate records or miscalculations. Talygen's Leave Module tallies and computes time off automatically so employee leave balances are always correct and up-to-date.
"Submitting, approving, or managing leave requests has never been this easy. On top of all its automation features, the module is also cloud-based, so information is updated in real-time," furthered Saini. "Talygen's HR Enforcement Module saves time, effort, and even paper. It's a win-win situation all around."
About Talygen
Talygen is the worldwide leader in Business Management Automation. Talygen's integrated suite of services and processes allows businesses to manage their core workflows via a cloud-based Software as a Service (SaaS) application. Talygen allows companies to automate, regulate and enforce their corporate processes. The company empowers businesses and their employees to manage the full set of corporate tasks without having to install specialized software for each of them.
With its wide variety of features, easy to use concepts and enhanced functionality, it allows end to end process management and seamless communication between all stakeholders in a project or business. In today's competitive business environment, successful companies are constantly challenged with managing the entire life cycle of a project efficiently and transparently. With Talygen, companies now have more ways than ever to make that happen.
Press Contact:
Talygen, Inc.
Harold Saini
(650) 800-3850
228 Hamilton Avenue 3rd Floor
Palo Alto California 94301
Media(at)Talygen(dot)com
https://talygen.com