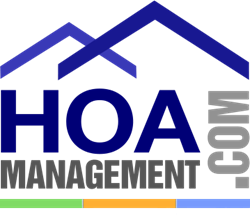 Little Elm, TX (PRWEB) November 28, 2013
HOA Management (.com) is proud to announce a new advertising partnership with Texas Hog Trapping. Texas Hog Trapping is a professional trapping, removal and control services company for wild hogs and pesky animals.
Texas Hog Trapping has partnered with HOA Management (.com) to advertise their services to community associations and property management companies in Oklahmoa and Texas that are actively searching for pest control services. As a result of the new partnership, Texas Hog Trapping will appear on the HOA Management (.com) vendor directory. To learn more about Texas Hog Trapping, visitors to the directory can view their profile page on HOA Management (.com). This page allows users to contact Texas Hog Trapping in a number of ways. These include a direct hyperlink to their website, a current phone number, and an email contact form.
Texas Hog Trapping effectively trap and remove wild hogs and other pesky animals from residential and commercial properties in the areas of North Dallas and Southern Oklahoma. Feral hogs are a growing nationwide problem in the United States. Experts estimate their numbers at over 5 million animals nationwide with damages worth more than $8 million every year. In Texas alone, the estimated number of feral hogs is 2.6 million with an estimated $52 million in damage every year. Texas Hog Trapping is on the cutting edge of wild hog removal. They have traps that are actually monitored from their employees cell phones. They activate the gate with their phone which allows them to catch the maximum number of hogs.
HOA Management (.com) is a leading HOA property management directory that uses targeted marketing strategies to reach out to community associations and offer them free access to its online directory. Association residents and board members are able to connect with professional management companies and service providers in their local area by searching on the HOA Management (.com) directory. To learn more about HOA Management (.com), visit http://www.hoamanagement.com or email sales(at)hoamanagement(dot)com.
###