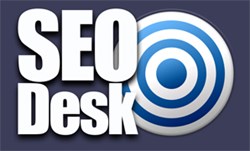 (PRWEB UK) 29 November 2013
Extreme Studios is one of the leading website designers in Surrey and the company is pleased to announce an extensive range of web design service for 2014. Recent changes to the Google algorithms, billed under the Hummingbird title, have drastically changed the ranking of websites and how these sites are found. There is a greater level of importance placed on the overall look and feel of the site in addition to the content that is created on the site. Extreme Studios understands that 2014 will be major year for many firms and they want to make sure that firms in Surrey have a website that is fit for purpose.
One of the most important aspects in the year will be ensuring that a site is optimised for mobile content. The number of users accessing the internet via their smartphones and tablets is continually rising and this will be even more notable after Christmas. With so many people expected to receive these mobile devices as part of the Christmas celebrations, it is vital that firms ensure that their websites are optimised for mobile readers and viewers. This is where turning to the firm that offers the most reliable website design Surrey has to offer makes perfect sense.
Extreme Studios is pleased to say that they have extensive experience in creating mobile ready sites. While technology is developing and evolving at a fantastic pace, the team at the firm have kept in touch with all the latest developments and technical capabilities. This means any business looking to find the best Surrey web design team for mobile content should look no further.
Of course, it would be a bad decision to concentrate fully on mobile content. There is no need to ditch the PC or desktop market in the pursuit of new customers. This is where businesses need to find web developers that can provide flexible content and themes. This is where opting for the most experienced and skilled web designer Surrey has to offer is likely to pay dividends for a local firm.
The current economic climate ensures that firms have to compete more than ever before. Rather than working harder, successful businesses are the ones that are working smarter. The range of mobile and traditional web design services provided by Extreme Studios should help Surrey businesses to stay ahead of their peers in 2014.
About Extreme Studios:
Extreme Studios offer an extensive range of website design solutions for companies in Surrey and beyond. From simple information sites to secure ecommerce sites, this company is the number one choice for businesses of all sizes. The firm offers a high level of attention to detail and a bespoke service for all clients. No matter what a business is trying to sell or promote, the range of website design services on offer to customers should ensure that the right site is found with a minimum of fuss and effort.