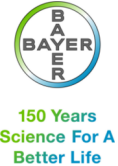 Supporting World Food Program USA to provide healthy meals while fostering a greater appreciation for the important work farmers do every day and the research needed to advance modern agriculture, is a great way to celebrate ag this holiday season.
RESEARCH TRIANGLE PARK, N.C. (PRWEB) November 26, 2013
An essential ingredient in any holiday tradition, food is a fundamental part of how we celebrate and express our connection with each other. Yet, many in the United States may go hungry this holiday season because they are unable to meet even their most basic daily needs for healthy, nutritious food.
As part of its first "Thankful4Ag" campaign, Bayer CropScience will donate 20,000 meals to families this holiday through World Food Program USA while advancing the dialogue about agriculture's role in driving sustainable solutions for food insecurity. The company also aims to double its donation through the social media support of people who are passionate about the cause.
The campaign website – Currently viewable here: http://thankful4ag.bayercropscience.com/
– features a collection of shareable, little-known facts about the agricultural community's vital role in ensuring the world's food supply. Those who want to take action can visit the website between now and December 20 to increase the level of giving. In addition to its existing donation, Bayer will serve-up an extra four meals for every social media share from the website with the goal of contributing up to 40,000 meals.
"Supporting an organization like the World Food Program USA to provide healthy meals while fostering a greater appreciation for the important work farmers do every day and the research needed to advance modern agriculture, is a great way to celebrate ag this holiday season," said Jim Blome, President and CEO, Bayer CropScience, LP.
Bayer has long played a central role in helping farmers address the myriad challenges of providing food for a growing population while conserving resources and ensuring long-term environmental sustainability.
The company:

Earlier this year announced a five-point plan to bring about a "New Revolution in Agriculture," encompassing strategic innovation investments, the long-term empowerment of farmers, a sustainable productivity increase, enhanced nutrition and improved partnerships to enhance food security
Introduces innovative crop protection products that contribute to greater crop yields in an environmentally sustainable manner
Collaborates with public and private sector partners to address post-harvest food loss early in the supply chain process
Joined the HarvestPlus program to support the fight against malnutrition and improve food quality. Supported by the World Bank and the Bill & Melinda Gates Foundation and others, the program aims to fortify staple foods with vital trace elements such as zinc
For more information on Bayer CropScience and its Thankful4Ag social campaign, visit http://www.bayercropscience.us, follow us on Twitter at http://twitter.com/bayer4cropsus or connect with us through #Thankful4Ag.
###
Bayer CropScience is committed to bringing new technology and solutions for agriculture and non-agricultural uses. For questions concerning the availability and use of products, contact a local Bayer CropScience representative, or visit Bayer CropScience online at bayercropscience.us.
About Bayer CropScience
Bayer is a global enterprise with core competencies in the fields of health care, agriculture and high-tech materials. This year the company looks back on 150 years of working to fulfill its mission "Bayer: Science For A Better Life". Bayer CropScience, the subgroup of Bayer AG responsible for the agricultural business, has annual sales of EUR 8,383 million (2012) and is one of the world's leading innovative crop science companies in the areas of seeds, crop protection and non-agricultural pest control. The company offers an outstanding range of products including high value seeds, innovative crop protection solutions based on chemical and biological modes of action as well as an extensive service backup for modern, sustainable agriculture. In the area of non-agricultural applications, Bayer CropScience has a broad portfolio of products and services to control pests from home and garden to forestry applications. The company has a global workforce of 20,800 and is represented in more than 120 countries. This and further news is available at: press.bayercropscience.com.
Contact:
Bayer CropScience Media Hotline, 1-877-879-6162, or
Beth Roden
Head of Communications & Bayer CropScience NA Coordinator
Bayer CropScience
Tel: (919) 549-2030
Email: beth(dot)roden(at)bayer(dot)com
Shani St. John
Porter Novelli
Tel: (404) 995-4515
Email: shani(dot)stjohn(at)porternovelli(dot)com
USA-BCS-2013-0342
Find more information at bayercropscience.us.
Forward-Looking Statements
This release may contain forward-looking statements based on current assumptions and forecasts made by Bayer Group or subgroup management. Various known and unknown risks, uncertainties and other factors could lead to material differences between the actual future results, financial situation, development or performance of the company and the estimates given here. These factors include those discussed in Bayer's public reports which are available on the Bayer website at bayer.com. The company assumes no liability whatsoever to update these forward-looking statements or to conform them to future events or developments.