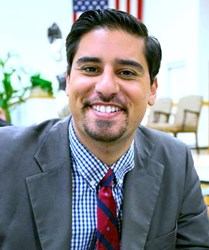 Long Beach, California (PRWEB) November 29, 2013
Effective November 11th, 2013 Chris Apodaca was nominated and appointed to the Board of Directors for the Orange County Children's Language Center, a non-profit entity that serves children in Orange County.
"Imagine as a parent not being able to hear your four year old say 'I love you' or 'my tummy hurts', speech disorders influence the overall development of the child as a person," says Apodaca. "The services provided by the Center make such an impact in the lives of these children who struggle with their ability to communicate, an ability so many of us take for granted."
The Children's Language Center provides weekly one-on-one therapy as well as group therapy session for children. A recent partnership with Chapman University has allowed the Language Center to offer more robust speech language pathology services and further train interns who observe sessions.
"This is really important to Chris and we believe his involvement is true to the mission of who we are as a company. Our team is always encouraged to be active within the community and to do it with passion. Helping these kids is a cause I know Chris will fiercely champion." says Scott Schang, Branch Manager of Broadview Mortgage Long Beach.
According to Apodaca, the greatest need right now is to create awareness and raise funds to further expand the reach of the center within Orange County.
To learn more or to make a donation to the OC Children's Language Center please visit http://www.oclanguagecenter.org.