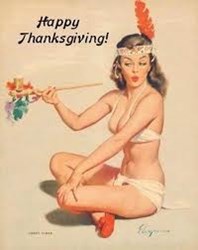 Fluid Sunwear pushes the boundaries of the garment industry closer toward its roots, catapulting the concept of Made-to-Measure clothing back on the tongues of the general public.
Galveston, TX (PRWEB) November 27, 2013
Families celebrate Thanksgiving each year by remembering their forefathers who settled this continent and built a country now known as the land of the Free. During that fateful time, the Pilgrims were shown a new way of growing fresh, fending for themselves, and surviving the tough winters. The US has come a long way since the first Thanksgiving and with the industrialization of this and outsourcing of that it seems as though a clear separation has been made between the past and the present. But has it? Have Americans started to turn back to the simpler, fresher, more individualized goods that were once thought to be nearing extinction? Many retailers have started to hone in on this concept of artisan craftsmanship over the past year, like Fluid Sunwear, a hand-crafted women's clothing line specializing in Made-to-Measure swimwear.
In the midst of all this globalization, Fluid Sunwear pushes the boundaries of the garment industry closer toward its roots, catapulting the concept of Made-to-Measure clothing back on the tongues of the general public. Fluid's designer Ellis Dixon says, "Women want to go back to a time, once remembered, where women worked with a dressmaker directly - one who knew exactly how her dress should be made to promote her best assets - individually. We need to move away from marginalizing women into random shapes of fruit and get back to the craft of garment making."
Seller Karin (stiksel on etsy.com) put it perfectly when she said, "Handmade products are more than just a product. There is love, creativity and uniqueness. And that shows." A mass produced item is not capable of carrying character from its creator because there isn't any individualized care put into the good itself.
Local craftsmen are riding this insurgence into the limelight as more and more people are searching for an anti-big-business approach to luxury living. In a land where paying a premium for every ounce of grass-fed bovine and carton of free-range eggs is the norm, who knew Americans would want to revert back to a semblance of the lifestyle of the forefathers had when they arrived in this country so long ago? The next generation of consumers want tailored goods- tailored to a lifestyle, tailored to a dietary need, and even more specifically, tailored to a specific body.
Fluid Sunwear has been changing women's thought patterns based on the way consumers buy, interact and understand clothing. It's not just about wearing something cute or finding something special anymore; there is more to clothing than just the embellishments and fit it offers. "When well-made garments mix with custom tailoring, there is a connection made, a feeling that wells in the body, one that we like to call unabashed confidence", continues Dixon. "Ready to Wear garments are great options, however, just because two food products have the same nutritional stats, doesn't mean they taste the same. This concept applies to sizing standards all over the world. A size 4 by one label is not a size 4 in another. Unfortunately, it is as confusing as the USDA's Organic Certification Process."
As Americans across the US have shown, they want the flavor of farm fresh and individuality of hand-made, and it's worth the extra effort. Fluid Sunwear believes this wholeheartedly, providing an intimate buyer-seller experience to the majority of the public in a way the garment industry has been lacking, until now. Fluid is determined to spread the word and offers every reader something to be thankful for with 30-50% off on its entire RTW sunwear line with qualifying purchase from now to through midnight, Cyber Monday - giving her more reasons to feel beautiful this holiday season. Fluid's RTW sunwear has been designed by renowned Designer Ellis Dixon who created this line to enhance the classic shape and beauty of a woman. These delicate silhouettes were inspired by the vintage glamour of its swimsuits and have been individually inspected prior to shipping.
Fluid Sunwear's entire line of clothing, including Gift Cards, can be found online and via mobile web at http://www.fluidsunwear.com and via phone at 409.974.7017.
Fluid's website also offers style and fit advice, fashion blog with a creative spin, as well as a full service measuring tutorial. This tutorial stores a helpful variety of videos and user-friendly how-tos helping clients obtain their most accurate measurements for their custom made suit.
For more information please visit: http://www.fluidsunwear.com.
To view a video about Fluid Sunwear watch here.
About Fluid Sunwear
Established in 2013, Fluid Sunwear is a clothing line specializing in women's made-to-measure luxury swimwear and ready-to-wear designer sunwear. Fluid takes luxury swimwear to the next level offering women indulgent style, pure extravagance and timeless beauty, an experience not currently available through any other swimwear line. For more information, contact Fluid Sunwear via e-mail at info(at)fluidsunwear(dot)com, or telephone number: 409.974.7017.