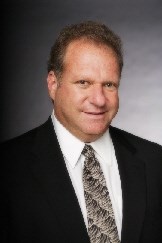 Proximity to large private enterprises in bioscience is only one of the reasons Tucson is a rising biotechnology star.
Tucson, Arizona (PRWEB) November 27, 2013
Tucson, Arizona should be on any bioscience or biotechnology company's short list for relocation or expansion, according to a white paper issued by ITRA Global affiliate Commercial Real Estate Group of Tucson LLC.
The nine-page report, "The Bio Industry in Tucson, Arizona," points out that several bioscience companies already thrive in the region, including Ventana Medical Systems, Sanofi and SynCardia Systems. It also mentions that Accelerate Diagnostics moved from Denver to Tucson in 2012.
"I was impressed from my first contacts with Pima County, the Tucson mayor's office, the state of Arizona and the Tucson Regional Economic Opportunities Office," Accelerate President and CEO, Lawrence Mehren, is quoted as saying in the white paper. "We could tell this was a place that valued our businesses and wanted to help."
"Proximity to large private enterprises in bioscience is only one of the reasons Tucson is a rising biotechnology star," says Michael Coretz, principal of Commercial Real Estate Group of Tucson / ITRA Global. "Our city also boasts available venture capital, an encouraging spirit of entrepreneurship and a strong research community, including the University of Arizona's Bio5 Institute."
The availability of federal and state government funding and a highly skilled workforce are other reasons Tucson, the hub of Southern Arizona, should get prime consideration by biotechnology and bioscience firms, the report says.
Commercial Real Estate of Tucson is the Tucson Affiliate of ITRA Global and Michael Coretz is a site selection expert with indepth knowledge of biotech companies for local, regional and national clients. Specialized real estate needs for this industry are addressed in the white paper, which is available on the CREG of Tucson website.
ITRA Global is an organization of commercial real estate firms specializing in the representation of tenants and buyers of office, industrial, and retail facilities. It is one of the largest commercial real estate organizations devoted to representing corporate tenants and buyers. With coverage in major markets around the world, ITRA Global consists of seasoned professionals with an average of twenty years' experience and is differentiated by its focus on advocacy for the corporate tenant and buyer. Clients benefit by having an experienced professional as their trusted advisor -- conflict-free representation with total objectivity.
For more information about the white paper, contact Michael Coretz by telephone at +1.520.299.3400 or by email, michael(at)cretucson.com. For more information about ITRA Global, you may contact the Executive Director of the organization, Beth Wade at +1.706.654.3201.