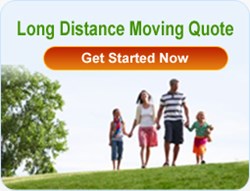 With the help of the upgraded website design, customers will be able to find movers according to their needs and budget.
(PRWEB) November 29, 2013
LongDistanceMovingCompanies.com has made another remarkable leap with the launch of their new upgraded site design. Now their site will address to most of the customers moving related problems. Customers don't have to shop around anymore to get moving assistance. They can get the most updated information and guidance on movers from the organization's site. Now customers can receive all the important moving information they need from one specific source. LongDistanceMovingCompanies.com promises to bring new and more relevant moving related information on their newly designed site. The website will now assist customers get movers with different types of moving specialization.
As far as a moving process is concerned, almost all customers agree on the fact that finding a good moving company is a difficult job if someone does not have experience with this. Due to shortage of time and insufficient information, many customers end up choosing a wrong mover and then they go through a painful moving experience. Because of this, customers don't like to rely on a random moving company without any solid background reference. The newly designed site of LongDistanceMovingCompanies.com has been developed particularly to take care of this problem. Not to mention, the company has appointed the best of its staff to handle customers' moving related concerns.
LongDistanceMovingCompanies.com is a very old organization. It has built a strong network of movers. The team appointed for this task works day and night to research and track the performance record of various moving companies throughout the year. They include or remove the movers from their database based on their year on year performance. The professionals track and analyze the performance trend of the movers, and then decide whether or not to include them in their database.
With the help of the upgraded website design, customers will be able to find movers according to their needs and budget. LongDistanceMovingCompanies.com pays extra attention to ensure that customers are not charged above the industry standard. The company experts have developed the system in a way so no movers can bid over and above the industry guidelines. The new website designed by the top company officials will be able to offer the most competitive prices. This means the consumers don't have to shop around to get bids from individual movers, but can receive all of this information from one site, http://www.LongDistanceMovingCompanies.com.