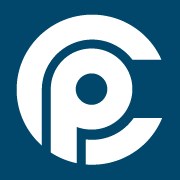 Rocky Hill, Connecticut (PRWEB) December 04, 2013
Porter and Chester Institute (PCI), established in 1946, a Connecticut-based private sector, post-secondary technical institution (http://www.PorterChester.com) with nine campuses throughout New England, is proud to announce the acquisition of YTI Career Institute (http://www.YTI.edu), a private sector, post-secondary institution of higher education serving south-central Pennsylvania and northern Maryland.
"We are delighted to be adding schools with the superior career outcomes, reputation, and community involvement of YTI," stated James Bologa, Chief Executive Officer of PCI. "We look forward to a partnership that continues to serve the needs of our students, their future employers and our communities."
YTI, established in 1967, offers Associate in Specialized Business and Associate in Specialized Technology Degrees, as well as programs leading to professional licenses, certifications and diplomas.
Mike Marino, Senior Vice President of Operations at YTI, stated, "We're thrilled to have ownership who values our commitment to preparing students for success in their new careers and offering diverse programs that meet the demands of employers. PCI is a long-standing, proven school operator who, like YTI, employs an industry-modeled approach to learning, making this acquisition an ideal match."
About Porter and Chester Institute
Porter and Chester Institute (PCI), a private sector, post-secondary technical institution with nine locations throughout Connecticut and Massachusetts, featuring ten different career programs, trains its students in the technical and professional skills essential for their chosen career. For more information, please visit PCI at http://www.PorterChester.com or call (800) 870-6789.
About YTI Career Institute
YTI Career Institute, with Campuses in Altoona, Lancaster, Capital Region and York, PA, helps committed students attain rewarding careers through industry-modeled, student centered, training and support of the highest caliber. YTI Career Institute offers career education in the business, skilled trades, culinary, medical and technology fields. For more information about YTI, please call 800-227-9675 or visit http://www.YTI.edu.