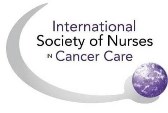 The International Society of Nurses in Cancer Care (ISNCC) is pleased to announce the official call for abstracts for the 18th International Conference on Cancer Nursing (ICCN), to be held September 7-11, 2014 in Panama City, Panama!
Vancouver, Canada (PRWEB) December 02, 2013
The 18th ICCN will be held at the Hilton Panama Hotel, from September 7 - 11th, 2014, in the beautiful city of Panama City, Panama. The 18th ICCN will offer the unique opportunity to meet with international cancer nursing leaders from all over the world, in one place at one time. The theme of the 18th ICCN will be: 'Strengthening Leadership, Unity and Compassion in Cancer Care.' Please visit http://www.isncc.org for more information.
ISNCC will accept abstracts online via the ISNCC website, http://www.isncc.org, until the submission deadline January 16, 2014 at 3:00 AM ET.
The ISNCC Scientific Planning Committee invites abstract submission based on the following categories: (1) Administration/Leadership Development (issues, trends in management and leadership), (2) Clinical/Evidence-Based Practice (issues, trends in care of cancer patients/caregivers, nursing-sensitive patient outcomes, and/or best evidence with nursing clinical practice), (3) Education (issues, educational programs), and (4) Research (in progress or completed nursing research studies). The Scientific Planning Committee (SPC) encourages participants to consider abstracts reflecting the concepts of compassion, humanization, and diversity to address disparities in cancer care worldwide. The Committee would also value abstracts that consider the caregiver as well as the burden of caregiving.
ISNCC is an international society of nurses in cancer care, with the mission to maximize the role of nurses to reduce the global burden of cancer. For more information, please visit http://www.isncc.org.