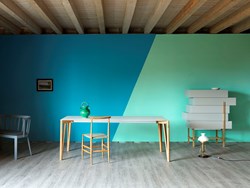 Berkeley, CA (PRWEB) November 29, 2013
KCC Modern Living is excited to announce their fall close-out sale has begun. Customers can buy furniture which debuted at the 2013 Milan Furniture Fair (Salone Internazionale del Mobile di Milano) and browse the showroom's marked down pieces.
On display in the showroom are this year's latest debuts from Sangaicomo, Nicoline, Miniforms, Eilersen, Saba Italia, Tonelli, Bontempi Casa, Fornasarig among others.
The fall close out sale features heavily marked down showroom samples as well as promotions on orders from several manufacturers. KCC Modern Living carries many American and European furniture lines, including: Antonello, Bontempi, Calligaris, Dellarobbia, Domitalia, Eilersen, Fornasarig, Gamma, Huppe, Intema, IMG, Jesper, Jesse, Kubikoff, Linie design, Lafer, Mobican, Nicoline, Pablo, Tonelli, and Viso.
KCC Modern Living invites customers to stop in to explore the latest in modern furniture and take advantage of the sale. With over 60 different European, international and domestic manufacturers on display in the showroom, KCC Modern Living is the number one source for all new contemporary and modern furniture, rugs and accessories.
Their 8,000 sq ft show room is located at 805 University Ave in Berkeley, between 6th & 5th St., one block away from the 4th Street Shopping District. KCC Modern Living is open from 11 a.m. to 6 p.m. Monday, Wednesday, Thursday, Friday and Saturday. 12 p.m. to 5 p.m. on Sunday and closed on Tuesday.
About the Company:
Established in 1993, KCC Modern Living features the latest in modern and contemporary furniture, rugs, art and accessories for the home, office and outdoor. Their emphasis is on quality and design. Their accessories include original abstract paintings, fine glasswork and lamps. Visit their 8000 sq. ft. showroom featuring the latest in modern designs. Custom furniture and design services are available. To browse through some of pieces in their gallery, visit their website at http://www.kccmodernliving.com.