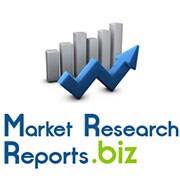 China Large Volume Parenteral (LVP) Industry
Albany, NY (PRWEB) December 01, 2013
Under the context of China's medical reform and sustainable development of the pharmaceutical market, the output and demand of Large Volume Parenteral (LVP) which is one of the top five Chinese preparations have grown year by year. In 2006-2012, China's injection output presented the CAGR of 19.2%. However, due to the low barriers to entry, China has seen some signs of the surplus injection capacity, which exceeds the demand by roughly 40%.
To check out the complete table of contents, visit: http://www.marketresearchreports.biz/analysis-details/china-large-volume-parenteral-lvp-industry-report-2013-2015
Overcapacity and fierce competition are caused by the irrational injection product structure and homogeneity. For example, the output and sales volume of fluid balance injection products with low added value account for 89% of the injection market, but the sales revenue only shares 47%. At the same time, the market demand for amino acids, fat emulsion dual-chamber bags, fat emulsion, total parenteral nutrition, hydroxyethyl starch and unique traditional Chinese medicine injection is quite strong.
Compared to Europe and other developed countries, the concentration degree of Chinese LVP market is still lower. At present, 200 ones of 400 qualified Chinese LVP enterprises run business soundly. By output, the top 10 Chinese companies contribute about 65%; in terms of sales revenue, they devote about 40 %.
Like other chemical preparation segments, Chinese high-end LVP market is still dominated by foreign pharmaceutical companies such as Japan Otsuka, Germany Fresenius Kabi, and USA Baxter.
Click here to download detail report: http://www.marketresearchreports.biz/sample/sample/179956
The report highlights the followings:
Status quo, competition patterns, product structure, regional distribution and development forecast of Chinese LVP market;
Status quo and competition patterns of fluid balance injection, therapeutic injection, nutrition injection, injection for blood volume expansion and peritoneal dialysis fluid injection and other market segments;
Operation, LVP business and prospects of 10 companies including Kelun Pharma, China Resources Double-Crane, Fengyuan Pharmaceutical, Huaren Pharmaceutical, Southwest Pharmaceutical and Lijun International Pharmaceutical.
TABLE OF CONTENT
1 Overview of LVP
1.1 Definition and Classification
1.2 Industry Chain
2 Overview of China LVP Industry Development
2.1 Status Quo
2.2 Competition Pattern
2.3 Product Structure
2.4 Regional Distribution
3 Chinese LVP Market Segments
3.1 Injection for Fluid Balance
3.2 Therapeutic Injection
3.3 Nutritious Injection
3.3.1 Fructose Injection
3.3.2 Amino Acid Injection
3.3.3 Fat Emulsion Injection
To buy the copy of this report visit: http://www.marketresearchreports.biz/analysis/179956
4 Main Companies
4.1 Kelun Pharma
4.1.1 Profile
4.1.2 Operation
4.1.3 Revenue Structure
4.1.4 Gross Margin
4.1.5 Clients and Suppliers
4.1.6 R & D and Investment
4.1.7 LVP Business
4.1.8 Development Forecast
4.2 China Resources Double-Crane
4.2.1 Profile
4.2.2 Operation
4.2.3 Revenue Structure
4.2.4 Gross Margin
4.2.5 Major Clients
4.2.6 LVP Business
4.2.7 Development Forecast
4.3 Fengyuan Pharmaceutical
About Us
MarketResearchReports.Biz is the most comprehensive collection of market research reports. MarketResearchReports.Biz services are specially designed to save time and money for our clients. We are a one stop solution for all your research needs, our main offerings are syndicated research reports, custom research, subscription access and consulting services. We serve all sizes and types of companies spanning across various industries.
Contact
M/s Sheela
90 Sate Street, Suite 700
Albany, NY 12207
Tel: +1-518-618-1030
USA – Canada Toll Free: 866-997-4948
Website: http://www.marketresearchreports.biz/
Blog: http://marketresearchreportsbiz.blogspot.com/