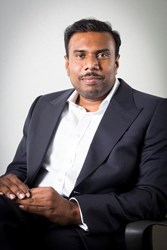 Our part-time MBA is ideal for those who need to continue earning while they study.
London, Englan (PRWEB UK) 29 November 2013
London School of Marketing, a leading institution offering accredited marketing and business qualifications in the heart of London, has recently been profiled by DW Pub, a reliable source for professionals within the marketing, PR and media sector. In it, the publication recognises the institution's part-time MBA programme and delves further into its offerings.
In an interview with London School of Marketing's COO/CFO Anton Dominique, the publication uncovers the ways in which their new part-time MBA programme can help marketers and PR professionals to enhance their careers.
"Marketers and PRs get the opportunity to acquire new skills while simultaneously continuing to build their career prospects," Mr. Dominique said. "Our part-time MBA is ideal for those who need to continue earning while they study, who want to combine their education with work experience and who do not wish to take a break from their career progression."
DW Pub also revealed that international companies such as Adidas, BBC and Apple rely on London School of Marketing to educate their employees, and questioned the long-term benefits the centrally-based educational provider offered to such brand leaders.
"It is the collective skills and knowledge of people that helps organisations to gain a competitive advantage and differentiate from other players. Therefore, every successful company should invest in employee development and enhance their intellectual capital," Mr. Dominique replied. "Organisations have to affiliate with the correct educational institutes to ensure that their employees can benefit from the courses without disrupting their work duties. Accordingly, they should seek course providers that offer flexibility as well as applied knowledge."
Read the full article here.
London School of Marketing delivers accredited marketing and business qualifications, and offers courses from recognised professional bodies such as CIM, ABP and CAM, BA (Hons) Marketing, MA Marketing and Innovation, and an MBA from Anglia Ruskin University. Based in Central London, they are a QAA approved institution and hold Highly Trusted Status with the UKBA. The school also has offices in Sri Lanka, a network of Overseas Support Branches (OSBs), and online programmes of learning. Courses are run over a broad range of study modes. Further details are available at http://www.londonschoolofmarketing.com.