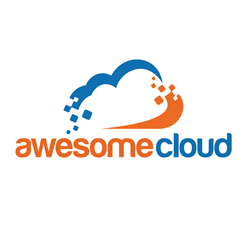 Boca Raton, FL (PRWEB) November 30, 2013
Awesome Cloud Services is proud to announce its Cloud Partner Program offering White Label Cloud services to MSPs, VARs, and technology providers. This enables resellers to offer to their clients cloud services that can be easily rebranded. Awesome Cloud offers Cloud Infrastructure, Business Continuity, and Microsoft SPLA licensing as part of its partnership program.
Visit: http://www.awesomecloud.com/.
AwesomeCloud owns and operates its own secure, scalable cloud infrastructure, which is hosted the NAP of the Americas. The NAP is a Tier-IV, 750,000-square-foot, purpose-built data-center that enables Awesome Cloud to offer a 100% uptime SLA to each of their partners.
In additional to enterprise-grade cloud services, AwesomeCloud provides marketing support to each of their partners, which enabling partners to grow their cloud business. In addition, the AwesomeCloud team guides prospective partners through the sales process and is available to assist with questions as well as provide US-based 24/7/365 technical support.
Visit: http://www.awesomecloud.com/.
About Awesome Cloud Services
AwesomeCloud is a White Label Cloud Services Provider offering cloud computing services to resellers, enabling them to generate entirely new revenue streams by delivering white label cloud services to each of their clients. AwesomeCloud offers a wide range of secure, customizable white label cloud computing solutions, including Infrastructure as a Service (IaaS) and Business Continuity and Disaster Recovery, as well as Microsoft SPLA Licensing (Exchange, Lync, SharePoint, Office, and others).
Contact:
Jason Lurcott
Marketing Manager
Awesome Cloud Services, LLC
Direct Line: 561.948.4046
jason(at)awesomecloud(dot)com
http://www.awesomecloud.com/