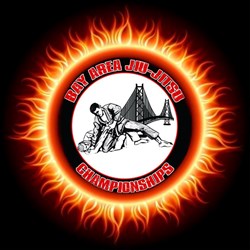 Where every student is a champion.
(PRWEB) November 30, 2013
Ever since Bruce lee awed the world by his martial arts techniques, the planet has been gripped by the martial arts fever. There are various kinds of martial arts and one of the most popular among them is Jiu-Jitsu. There are many avenues for those who practice Jiu-Jitsu as a hobby, professionally or are just starting to gain interest in the fighting technique. One of them is the Bay Area Jiu-Jitsu Championships which is a local Bay Area tournament
The Bay Area Jiu-Jitsu Championships was created with the agenda of bringing the best of the beginners and advance fighters of Jiu-Jitsu to hone their skills and become better fighters. It is a platform which allows Jiu-Jitsu enthusiasts to fight in a cost effective manner, without spending too much money, and still have a thoroughly enjoyable and learning experience in the local Jiu-Jitsu community.
The most recent Bay Area Jiu-Jitsu tournament was held at Alameda High School this Sunday, on November 24th. The tournament saw a huge turnout and was a flying success thanks to the support of certain companies which provided a strong partnership. These companies included EzFlex Mats (http://www.ezflexmats.com), The Jiu-Jitsu shop (http://www.thejiujitsushop.com),Team Silva BJJ (http://www.teamsilvabjj.com), OTM and All American Trucks. There was also Forza300 among the sponsors which took care of sponsoring all advance level Nogi fighters that won the division by giving away rash guards to them.
The public came in abundance in support of the participants which included nearly 500 competitors from varied backgrounds. These participants which ranged from kids as young as 4 years old and folks as old as 60 years old showcased their best fighting skills on the mats.
When the Bay Area Jiu-Jitsu Championships was established, it was a simple small scale tournament which was launched with an aim to help the few Jiu-Jitsu academies located around the Bay Area. Today, they have come a long way and their competitions bring fighters from Modesto, Fresno, Reno and even as far as Los Angeles and Brazil.