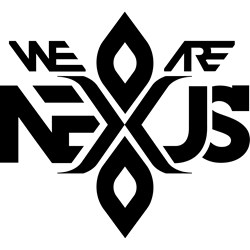 As the holiday season is now upon us, (We Are) Nexus is hosting a giveaway to say "thank you" to fans across the nation for being the backbone of their success during the release of their first single "It Feels So Good."
(PRWEB) December 03, 2013
As the holiday season is now upon us, (We Are) Nexus is hosting a giveaway to say "thank you" to fans across the nation for being the backbone of their success during the release of their first single "It Feels So Good." The "12 Days of Nexus" giveaway will commence on December 11th and continue through December 22nd. Fans will be able to enter the contest through the Nexus Facebook page and win various Scosche products including studio grade headphones and portable boom bottles.
EDM sensation (We Are) Nexus has been center stage in the dance community after the release of their club banging, infectious single "It Feels So Good" this past August. Over the last few months, Nexus has been on the iTunes Top 100 Dance Chart, iTunes Canadian Overall Top 100 Chart, Billboard's Hot Dance/Club Songs Chart and Billboard's Overall Top 50 Dance/Electronic Songs. The support and dedication from the fans has been a pivotal driving force in Nexus' chart-topping success and Nick Gunn and Carmen Rainier are ready to give back by giving one free Scosche product away per day for twelve consecutive days throughout December.
Scosche is the official sponsor of (We Are) Nexus and have been avid supporters of the EDM act since their early days. Nexus is proud to be affiliated with such a well-respected audio technology company known for their rich history in audio and award-winning consumer tech products. With their Billboard charting sound, (We Are) Nexus is delivering a steady stream of tracks that is certainly not disappointing their sponsor.
The "!2 Days of Nexus Giveaway" will start on December 11th and fans will have the opportunity to win a variety of top line Scosche products including thudBUD earbuds, a Bluetooth Boombottle Speaker and Over ear RH1060 Wireless Headphones. Anyone can enter by liking (We Are) Nexus and Scosche Facebook pages and providing their email address and birthday through the "12 Days of Nexus Giveaway" application located on the front of the Nexus Facebook page. This is a chance to win incredible gear to heighten your Nexus listening experience. As Scosche says, their "lineup of Consumer Technology products will transform your favorite smart device into a companion that will always stay by your side."
So, as Santa comes to your town this year, look forward to the "12 Days of Nexus Giveaway" starting on December 11th and running through December 22nd. Look for 12 opportunities to win audio accessories from the award-winning Scosche line. Remember, fans can enter by following the instructions located on Nexus' Facebook page under the "12 Days of Nexus - How It Works" tab starting on December 11th. As another gift for fans to look forward to, (We Are) Nexus is releasing a new single entitled "World Around Me" in January 2014.