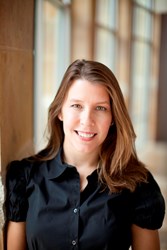 (PRWEB) December 02, 2013
The American Society of Bariatric Physicians (ASBP), the leading association for clinical physicians and other providers dedicated to the comprehensive medical treatment of patients affected by obesity and associated conditions, recently launched the first-ever comprehensive algorithm that navigates the physician's role in medically treating and caring for patients affected by obesity. Dr. Jenny Seger, who heads up the medical weight loss program at the Bariatric Medical Institute of Texas (BMI of Texas) in San Antonio, serves as an ASBP Board Trustee and Co-chair of the Algorithm Committee.
The ASBP Obesity Algorithm, which was developed and written by a group of leading obesity medicine specialists, aims to give all physicians the necessary tools for prescribing and implementing obesity treatment plans for patients. Recommendations based on scientific evidence as well as clinical experience for changes in nutrition, exercise and behavior modification are included in the plans. The algorithm also includes a comprehensive outline of weight loss medications, including the two newest FDA-approved medications Qsymia and Belviq. Surgical options, while not recommended unless a patient has failed to achieve success through a comprehensive medical weight loss approach, are included and outlined in the algorithm.
The ASBP Obesity Algorithm is available as a free download from http://www.ObesityAlgorithm.org and a video podcast about how physicians can use the algorithm is also available on the site. Individuals can search for local obesity medicine specialists at http://www.FindObesityTreatment.org.
The ASBP believes it is no longer acceptable for physicians to recommend an 'eat less, exercise more' approach to weight loss without providing the patient with more specific guidance and direction.
"This new algorithm is exciting because it offers a comprehensive tool for physicians to effectively manage patients affected by obesity in a compassionate, scientifically sound and cost-effective way," said Dr. Seger. "An increasing number of patients are seeking weight management treatment options from their primary care providers. Our goal is to provide physicians with an easy-to-use tool to help them discuss and treat their patients' obesity."
The algorithm emphasizes patients' overall health and reduction in risk of developing obesity driven diseases, such as type 2 diabetes, hypertension, sleep apnea, and cardiovascular disease. In order to effectively treat the patient, the physician needs to fully comprehend the risk the patient is facing, which means more than knowing how much an individual weighs. The algorithm outlines various criteria available to diagnose obesity such as BMI or Body Mass Index, waist circumference, and body composition. Equally important, the algorithm identifies diseases which are directly affected by the presence of 'sick fat' or adiposopathy and/or excess fat. Changes should only be recommended following a review of the patient's current lifestyle, medical history, physical exam and laboratory testing. The algorithm will aid physicians in determining what the optimal treatment plan for a particular patient might include. This is important because each patient is unique and warrants an individualized approach to treatment.
Dr. Jenny Seger is Board Certified in Family Medicine and is a Diplomate of the American Board of Obesity Medicine. She understands how numerous factors interplay and can lead to obesity. Her specialty training equips her with the knowledge, skills, and desire to address these factors and help her patients lead healthier lives. She heads up the BMI of Texas medical weight loss program, where she assists patients who want to lose weight and improve their overall health. She helps patients who do not want to have weight loss surgery or who do not qualify for surgery and need to lose excess weight. In addition, patients who have stalled in their weight loss after surgery or have regained weight and need to get back on track have found Dr. Seger's medical weight loss program to be a valuable tool.
BMI of Texas' medical weight loss program starts with an extensive patient interview with Dr. Seger. In addition to conducting a thorough history, a focused physical exam and lab work are performed to determine the patient's baseline lab values and identify underlying undiagnosed diseases. Dr. Seger also helps patients determine an exercise program that is both realistic and effective. Upon completion of the initial visit, patients meet with BMI of Texas' Registered Dietitian for a complete nutrition assessment and meal plan customized to meet the patient's individual needs.
BMI of Texas provides innovative and comprehensive medical and surgical care to patients with obesity and metabolic disease. The physicians and staff are committed to providing care in a supportive, compassionate, and guilt-free environment. In addition to its medical weight loss program, BMI of Texas helps patients achieve their weight loss goals and improved health through various surgical procedures including gastric bypass, lap band and gastric sleeve. BMI of Texas surgeons Dr. Terive Duperier, Dr. Mickey Seger, Dr. Richard Englehardt and the entire BMI of Texas team are dedicated to creating meaningful relationships and experiences with their patients and the community in order to overcome obesity and metabolic disease fostering improved health and a better quality of life.
About BMI of Texas:
Founded in 2008, the Bariatric Medical Institute of Texas is focused on helping patients achieve their long-term weight loss goals. More information on the practice can be found online at bmioftexas.com.