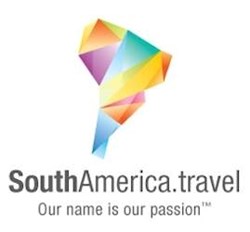 Seattle, WA (PRWEB) December 03, 2013
South American tour operator, SouthAmerica.travel, is pleased to announce its partnership with Hotel Las Torres, a hotel and estancia within the Torres del Paine National Park that offers all-inclusive Patagonia travel packages. The partnership with Hotel Las Torres, arranged through the Chile-based incoming tour operator ADSMundo, will allow SouthAmerica.travel to offer more options to travelers looking to stay in and explore Patagonia.
To celebrate the partnership, three- and four-day, all-inclusive Patagonia travel packages are discounted at 15 percent off the total purchase price, if booked before December 30th, 2013, for travel between March 1st, 2014 and April 15th, 2014.
Both Patagonia travel packages include accommodations at the Hotel Las Torres, transfers to and from Punta Arenas (or from Puerto Natales or El Calafate), as well as all meals, an open-bar, guided excursions, and entry fees.
The hotel is outfitted with breathtaking panoramic views of the Torres del Paine Mountains, as well as Wi-Fi Internet access, an open-bar, a restaurant, a full spa, and many other amenities. Spa services are available at a 35 percent discount when purchased during an all-inclusive stay.
The three-day tour includes one full-day guided excursion of Torres del Paine National Park. Guides take guests in small groups by car, horseback, or foot to see the various lookout points and scenic trails in the park. There is also an abundance of wildlife to see, including Andean condors, Andean foxes, guanacos, huemuls, and flamingoes.
The four-day option includes two full-day guided excursions. One popular excursion is the "banqueado," a day during which visitors get to experience life as Chilean cowboys, including horseback riding and dining on "asado," or lamb barbeque. Another favorite excursion is to Lago Grey, on a full-day catamaran cruise to see the Grey Glacier.
During March and April, autumn is in full swing in Patagonia and it's a great time to see the windswept lenga forests, glaciers, lakes, and wildlife in Torres del Paine National Park, Chile.
SouthAmerica.travel is a tour operator that specializes in travel packages to anywhere in South America. For more information about this Patagonia travel packages promotion, visit http://www.southamerica.travel/Chile-Tours/Torres-Del-Paine-Chile-Tour, email news(at)SouthAmerica(dot)travel or call 1-800-747-4540 x956.
About the Company:
SouthAmerica.travel LLC is a US-based travel agency and incoming tour operator with offices in Buenos Aires, Rio de Janeiro, and Lima. They offer four-star and five-star luxury South America tours to Peru, Brazil, Ecuador, Argentina, Bolivia, Chile, Paraguay, Uruguay, and Colombia. Licensed and bonded in the U.S., the company has been sharing its love of South America travel since 1999, and is proud of its A+ rating by the Better Business Bureau. They are members of the ATSA, USTOA, SATA, and BTOA. The company stands by its commitment to offer valuable travel packages, trust-worthy sales practices, and real-world South America travel expertise.
Follow SouthAmerica.travel:
Facebook: http://www.facebook.com/SouthAmericaDotTravel
Twitter: https://twitter.com/SouthAmTravel
Blog: http://news.SouthAmerica.travel