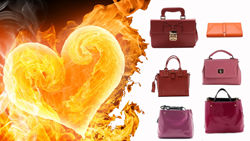 Exciting designs, great prices, and great service! EastTide Fashion delivers.
Irvine, CA (PRWEB) December 04, 2013
Bold new purse and handbag designs explode on the scene this month in time for MAGIC 2014 and the 2013 Holiday Season.
EASTIDE Fashion, a GIANT in the European and Asian fashion market for leather purses and handbags, announces the latest release of their high end, stylish and affordable line of purses and handbags. Eastide plans on taking over the midrange market in this fashion segment and this launch of new and exciting items definitely holds the door open for their entrance.
From their newly launched website http://www.easttidefashion.com EastTide will ship for free (in the US) direct to the public as well as through a network of independent distributors all of their 2013 AND 2014 line of high quality and great looking leather purses and handbags.
EASTIDE still believes in the philosophy of producing affordable luxury items that you can afford; while at the same time having those items made from the finest materials. EASTIDE only chooses the finest stock leather produced in Europe for its manufacturing material and invites talented designers from around the European fashion world to design each series of lady's handbags and purses.
The EASTIDE Fashion line includes all leather purses, handbags, totes, cross body purses, shoulder bags, baby bags and leather clutches
Each EASTIDE purse/hand bag is manufactured with the highest international standards in every single detail, including material selection, hardware combination, glue system, etc. The "detail-oriented" character is obvious in each handbag and purse and can only be achieved with handmade craftsmanship.
EASTIDE provides its customers with an experience of quality and elegant taste for every one of its products. In every detail of our purses and handbags, EASTIDE is quickly becoming the NO. 1 best choice in fashion accessories that women must have.
Hallmark of this company is our relentless commitment to quality and the absolute promise to provide the very best quality in all of our leather purses and handbags.