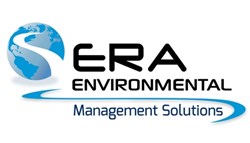 ERA chose Mission Critical Cloud because PEER 1 Hosting demonstrated a clear commitment to meeting our high expectations for security and reliability.
(PRWEB) December 03, 2013
ERA Environmental Management Solutions, the only Fully-Supported, Comprehensive Environmental Management Software for the Oil & Gas, Automotive, and general manufacturing industries, has migrated its award-winning EMS platform onto the Cloud, enhancing its existing security and data handling capabilities with PEER 1 Hosting's enterprise-grade VMware public cloud platform, Mission Critical Cloud.
Now on the Mission Critical Cloud, ERA's clients will benefit from PEER 1's FastFiber Network, Agile Load Balancing™, SAN storage, and their RapidEdge Content Delivery Network™. PEER 1 is SSAE 16 Type II certified, CSAE 3416 certified, PCI DSS compliant, Safe Harbor certified, Microsoft Gold certified partner, a Red Hat Advanced Hosting partner, and a Magento Platinum partner.
This move to the cloud represents the next step in environmental management software excellence, and ERA has shown its commitment to being ahead of the curve.
In addition to the high levels of data security that ERA has always offered, the EMS platform will now feature extra layers of server redundancy and backups, ensuring that clients' data is doubly protected against natural disasters and service disruptions. Mission Critical Cloud's multiple server layers ensure that the EMS will always be available at full capacity, even during backups and upgrades, without slowdown.
Confidential client data will be protected to the same bank-level security standards employed by ERA, and clients will now enjoy doubled security with the addition of PEER 1 Hosting's continuous security monitoring and protection. This secure environmental compliance data will also be backed up to ERA's exacting standards and stored on multiple redundant servers, ensuring that clients are in complete control and ownership of their information. PEER 1 Hosting will contribute its Defiant DDoS Shield, firewalls, Relentless Intrusion Detection, and SSL Certificates.
"ERA chose Mission Critical Cloud because PEER 1 Hosting demonstrated a clear commitment to meeting our high expectations for security and reliability. ERA has always guaranteed our clients that their data is secure and protected, and PEER 1 Hosting has proven to be up to the task," explains ERA CEO Sarah Sajedi.
"Mission Critical Cloud was created with the demands of enterprise customers like ERA in mind, and we are very pleased to see our customers using it to improve their service offerings," said Robert Miggins, SVP business development at PEER 1 Hosting. "The Mission Critical Cloud platform combines strong security, built-in disaster recovery and advanced Blueprints to ensure 99.999 percent uptime, making it an ideal public cloud solution for enterprises."
About PEER 1 Hosting
PEER 1 Hosting, a wholly-owned subsidiary of Cogeco Cable Inc., is one of the world's leading web hosting providers for businesses delivering eCommerce sites, web & mobile applications, gaming and rich media, and SaaS platforms. Specializing in Managed Hosting, Dedicated Servers, Colocation and Cloud Services, PEER 1 Hosting is based in Vancouver, Canada, and founded in 1999 with European operations headquartered in Southampton, UK. PEER 1 Hosting has 16 datacenters and 20 points of presence worldwide. PEER 1 Hosting is built on two obsessions: Ping & People. 'Ping' represents its commitment to best-in-breed technology, founded on a high performance 10Gbps FastFiber Network(tm) connected by 16 state-of-the-art data centers. 'People' represents its commitment to delivering outstanding customer service to its more than 13,000 customers worldwide, backed by a 100 percent uptime guarantee. For more information, visit: http://www.PEER1.com.
About ERA Environmental Management Solutions
ERA Environmental Management Solutions specializes in web-based environmental management software for the automotive, oil and gas, and manufacturing industries. ERA's software combines more than 20 years of environmental compliance expertise with cutting-edge technology to provide environmental managers with the most accurate environmental and chemical data through a unique data transfer system for 3rd party vendors. ERA's software has been implemented globally by some of the world's most successful manufacturers, including Volkswagen, Oshkosh, BMW, Toyota, and Nissan.