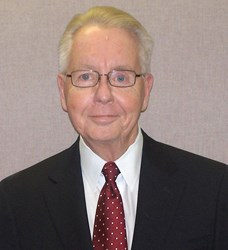 Milwaukee, WI (PRWEB) December 06, 2013
Bank Mutual is pleased to name Dan Mekemson, Senior Vice President and Director of Mortgage Lending. Dan will be located at the corporate headquarters of Bank Mutual, at 4949 W. Brown Deer Road in Milwaukee, WI. He will be responsible for coordinating all aspects of mortgage banking. Mekemson has been in banking and mortgage leadership roles for 41 years.
Most immediately to Bank Mutual, Dan was President of Mekemson Consulting Services, LLC, where he was responsible for delivery of a wide range of advisory services to banks, savings institutions, and mortgage companies. Prior to, he was Senior Vice President of Mortgage Banking at Johnson Bank, and Senior Vice President of Residential Lending at Firstar Home Mortgage, where loans were generated by a 500+ loan officer staff producing $4.5 to $5 billion annually.
Mekemson has over thirty years of experience in executive and senior management mortgage roles including being President and CEO of Mortgage Connection in Farmington Hills, MI; President and CEO of Mekemson Bondie Mortgage Corporation; and Executive Vice Presdient of Residential Lending at Independence One Mortgage Corporation in Southfield, MI. He holds a bachelor's degree in economics from Quincy University in Illinois.
Bank Mutual is the third largest banking institution headquartered in the state of Wisconsin. Bank Mutual was founded in 1892 and operates 75 offices in the state of Wisconsin and one office in Minnesota. Bank Mutual offers the advantage of local decision making, and provides financial solutions for personal, small business and commercial clients that add value above and beyond traditional banking.