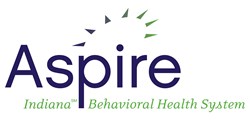 Noblesville, IN (PRWEB) December 05, 2013
C. Richard DeHaven, president and CEO of Aspire Indiana, Inc., is pleased to announce the Aspire Indiana 2014 Board of Directors. One of the industry's leading behavioral health care organizations, Aspire Indiana is a provider of continuum of care for disadvantaged and underserved individuals.
"We are proud to announce our Board of Directors, "said C. Richard DeHaven. "This diverse group of experienced professionals, each recognized as a leader in their respective industry, reflects the quality of the make-up of our membership roster."
The 2014 Aspire Indiana Board of Directors:
Officers –
Bryan Brenner, CEO of First Person Advisors and will serve as the Chairman of the Board. Mr. Brenner has served as a member for eight years. Brenner recently won the national award for Plan Advisor of the Year.
Jeffrey Reed, CPA and Director at Blue & Company will serve as Vice Chairman of the Board. Reed has served on the Board for 13 years and has served as past Board Treasurer.
Paula Bachert will serve as Board Secretary. Ms. Bachert has served on the Board for over five years.
Doug Prince, CPA, CEO at ProCourse Fiduciary Advisors, LLC will serve as Board Treasurer. Prince has served on the Board for 14 years and served as past Board Chairman.
Members –
Meredith Carter, Douglas Cassman, John Demaree, Craig Dunkin, Syd Ehmke, Michael Hall, Duane Hoak, Darlene Likens, Amy Matthews, Marjorie Shell, James Ward, and Donna Yancey.
Aspire Indiana is a private, nonprofit organization that provides therapy, recovery, housing, and employment services to people living with behavioral and mental health disorders, addictions and substance abuse. Aspire offers services to families and individuals of all ages at eleven locations conveniently located throughout Central Indiana, including Madison, Hamilton, and Boone, Counties and Washington and Pike Townships in Marion County.
For more information on Aspire Indiana, visit AspireIndiana.org and facebook.com/AspireIndiana