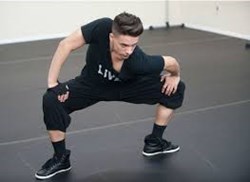 The students love having special guests for Master Classes
Newtown, PA (PRWEB) December 05, 2013
Thanks to the hard work and excellent reputation of Debra Sparks Dance Works, celebrity dancers like Victor Smalley of Dance Moms Miami, are eagerly coming to the Newtown dance studio to give an all-jazz Master Class on Friday, December 6th.
So You Think You Can Dance!
Born and raised in Miami, Victor started his dance training at the age of 14, which included ballet, jazz, modern, lyrical, and contemporary. His big break came on the hit show, So You Think You Can Dance, where he worked with some of New York's best choreographers, including:

Mia Michaels
Sonya Tayeh
Tyce DiOrio
Travis Wall
Stacey Tookey
Greatly inspired by Mia Michaels ("She changed my life"), Victor perfected his contemporary choreography and became much sought after in the dance world—where his routines consistently won top place at regional and national competition events.
You won't want to miss this Master Class. It starts promptly at 4:30 for the first session and wraps up at 9:00 after the second session completes. Space is limited so you'll want to register now!
$90 per person – $25 non-refundable deposit due now to hold your reservation
Please contact Debra Sparks Dance Works to register
(215) 579-5678
About the Studio
When it comes to the best Bucks County dance studio instruction, there's no better mentor than Ms. Debra Sparks. She raises the "barre" with her high standards and nurturing approach to produce the finest of dancers.
"I will do whatever it takes to give my dancers the best foundation for a career in dance."
Ms. Deb
Learn More
Throughout the year, Debra Sparks Dance Works hosts a variety of events, including Master classes with guest choreographers from New York, Philadelphia, and Los Angeles. Check out the DSDW dance school video!
Debra Sparks Dance Works offers year-round dance classes, focusing on classical ballet as the primary foundation of training. Classes offered for students of all ages, including dance classes for toddlers (age 2+) to adult:
Acro
Ballet—Classical
Ballet—Contemporary
Ballet—Pointe
Dance Classes for Toddlers
Glee Club
Hip Hop
Jazz
Jazz—Competitive
Jazz—Funk
Jump & Turn
Lyrical
Modern
Musical Theatre
Pilates
Tap
Zumba
For more information about Debra Sparks, the DSDW studio, Master classes, Newtown, Bucks County dance classes, the area's best ballet and dance training, dance classes for toddlers, or for answers to general questions, please call the studio at (215) 579-5678.
Or visit the company's website.
Press release writing by WebSiteText | SEO copywriting by Web Copywriters | Proofreading by The Proofreaders