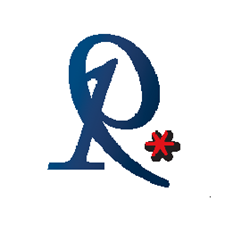 Renovo's support team was attentive and did a great job implementing Renovofyi with X3 so we could generate more useful financial reports.
Fort Lauderdale, FL (PRWEB) December 05, 2013
Renovo Corporation, a leading provider of financial reporting solutions, today announced Renovofyi integration for Sage X3, Sage's ERP system for mid-sized and larger companies. Renovo's financial report writer, Renovofyi, complements Sage's powerful, simple, and cost effective ERP product.
"Renovofyi provides integrations with almost all of the Sage product lines and is excited to now be supporting X3, their most powerful and flexible business management solution," stated Renovo President, Maureen Okerstrom. "Our vision is to provide flexible web-based financial reporting solutions that integrate with many general ledger solutions, so whether customers are implementing with an existing or new general ledger system, they can use Renovofyi. There's no need to learn a new financial report writer because they purchased a new general ledger."
Renovofyi is designed to work in conjunction with Sage X3 to offer advanced financial reporting capabilities with software that is flexible, easy to use, and cost effective. Rhino Foods, a food manufacturer specializing in dough and ice cream products, selected Renovofyi for its financial report writer after finding other options on the market complicated and expensive.
"The internal reporting that comes with Sage X3 is very basic and wasn't working well for us. Renovo's support team was attentive and did a great job implementing Renovofyi with X3 so we could generate more useful financial reports," said Rick Wehling, Senior Cost Accountant at Rhino Foods. "What we also really like is Renovofyi's ability to drilldown to account details and see invoice information, which is important to us, and the distribution options make it easy to send each cost center reports containing their own financial information, not everyone else's too."
About Renovo Corporation
Renovo Corporation provides financial reporting solutions that streamline the design, compilation, and distribution of financial information. Solutions include: Renovofyi, a financial report writer, Cloudfyi, a SaaS reporting solution, Currencyfyi, a currency translator, and Connectfyi, a flexible general ledger integration tool. Deployed on premises or in the cloud, Renovo's web-based software offers secure, on demand access to financial reports anytime, anywhere in the world, empowering decision makers with the financial intelligence needed to make sound business decisions. Thousands of users in national and multinational corporations around the globe utilize Renovo solutions to increase productivity and effectively manage their businesses. For more information, please visit http://www.renovofyi.com.