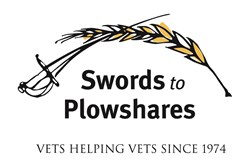 San Francisco, CA (PRWEB) December 04, 2013
Swords to Plowshares has been awarded a $60,000 grant from Newman's Own Foundation, the independent foundation created by the late actor and philanthropist, Paul Newman.
Newman's Own Foundation generated seven grants totaling $300,000 as part of its "Honoring Women Who Serve" campaign to support career development for female veterans. Through the Women Veterans NetWork, Swords to Plowshares will help facilitate a healthy military-civilian transition for women veterans, including wrap-around care to address mental and physical health, mentors, and full-day workforce development retreats to support women veterans' immediate and long-term career goals..
"This is an excellent opportunity to build a network of women veteran peers and help them to help one another establish and improve their civilian careers by connecting with the systems of care, referral and services designed to meet their veteran and women-specific needs," said Star Lara,-Swords to Plowshares' Women Veterans Coordinator and Iraq Veteran.
"There is no greater sacrifice than serving and defending our country," said Robert Forrester, Newman's Own Foundation President and CEO. "We aim to provide for the ongoing needs of military personnel and their families, both during deployment and after their return. We are pleased to award this grant to Swords to Plowshares as they endeavor to make a difference in the lives of female veterans."
The six other nonprofits receiving grants are: Business and Professional Women's Foundation; Every Woman Works; Veterans, Inc.; Veterans Leadership Program of Western Pennsylvania; Women's Business Development Center; and Women, Food and Agriculture Network.
Overall, Newman's Own Foundation is awarding $7 million in grants over three years, 2012-2014, to more than 50 organizations across the country that deal with veterans' issues such as health, housing, education, career development, and family support.
Paul Newman, the actor and philanthropist who founded Newman's Own, passed away on September 26, 2008. Now, five years later, his legacy continues as Newman's Own continues to give away 100% of the profits and royalties from the sale of its food products to charity. Since the company's founding in 1982, over $380 million has been donated to thousands of organizations, with $125 million having been donated in the past five years alone.
Founded in 1974, Swords to Plowshares is a community-based not-for-profit organization that provides counseling and case management, employment and training, housing and legal assistance to homeless and low-income veterans in the San Francisco Bay Area. Swords to Plowshares promotes and protects the rights of veterans through advocacy, public education, and partnerships with local, state and national entities.
War causes wounds and suffering that last beyond the battlefield. Our mission is to heal the wounds, to restore dignity, hope, and self-sufficiency to all veterans in need, and to prevent and end homelessness and poverty among veterans we serve. Learn more about the work of Swords to Plowshares, and ways in which you can help, by visiting our website at http://www.stp-sf.org.