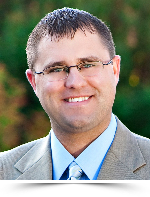 While gaining membership into the '40 Under 40' is a great honor, the biggest satisfaction is getting justice for my clients on a daily basis
Bridgeport, WV (PRWEB) December 05, 2013
The National Trial Lawyers association recently awarded attorney Adam McPherson of Kaufman & McPherson, PLLC a membership into its "Top 40 Under 40" organization. The National Trial Lawyers: Top 40 under 40 is a professional society composed of the top trial lawyers from each state, or regions of certain highly-populated states, who are younger than the age of 40.
"While gaining membership into the '40 Under 40' is a great honor, the biggest satisfaction is getting justice for my clients on a daily basis," said West Virginia car accident attorney Adam McPherson.
A 1999 graduate of Fairmont State College, Mr. McPherson earned his Bachelor of Science degree in Criminal Justice. Next, he completed his legal education at West Virginia University where he received his law degree in May, 2002.
Mr. McPherson worked as a law clerk for The Law Offices of Kevin S. Kaufman during his legal education and became an associate of that same law firm immediately upon his admission to the bar in September, 2002. Mr. McPherson primarily works in the fields of personal injury law and family law.
Membership into The National Trial Lawyers: Top 40 under 40 is by invitation only and is extended exclusively to those trial lawyers practicing civil plaintiff and/or criminal defense law. Invitees must exemplify superior qualifications, trial results and leadership as a young lawyer under the age of 40. Selection is based on a thorough multi-phase process that includes peer nominations and third-party research.
About Kaufman & McPherson, PLLC
The West Virginia personal injury lawyers at Kaufman & McPherson, PLLC help clients resolve a wide variety of legal issues, including:

Auto and truck accidents
Personal injury
Workplace injuries
Medical malpractice
Divorce and family law
Child custody, support and adoption
Since its founding, Kaufman & McPherson, PLLC has been placing clients first and foremost. The attorneys build relationships with their clients and work hard to achieve the best possible outcome for every single case. At Kaufman & McPherson, PLLC, the staff gives clients the same personal attention they expect for themselves.
For more information about the firm, please call 304.842.8021 or visit their website at http://www.wvattorneys.com.