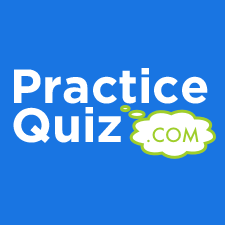 Boston, MA (PRWEB) December 06, 2013
Responding to demand, PracticeQuiz.com has recently unveiled several new free feature to make it even easier for users to track their studying progress.
A new custom-coded upgrade allows users to save the results of their study progress by e-mailing themselves their study session. This allows users to review their test prep activities, seeing which questions they get right and wrong and able to view the correct answers and explanations. Users are also provided with a link to pick up studying where they left off, perfect for breaking up a large question set.
E-mail results are also available for tests taken on PracticeQuiz.com. The Practice Test feature has long been the most popular on the site, and it is now more powerful by allowing users to permanently save their complete results, including aggregate scores, and broken down individual question with the user's answer, the correct answer, and ability to view the explanation.
This feature also allows users to track their progress by comparing their results across time, and determine their knowledge retention as well as more easily identify areas for continued studying.
"These features were long in coming," says Ted Chan, CEO of PracticeQuiz.com, "We really wanted to be able to give our users a more interactive and continuous experience, but without making users create accounts or similar hassles. Previously, they were limited to how much they could accomplish in a single session, and there were no way to save your results for future viewing. We know that was frustrating for some users. It was frustrating for us. We are very pleased that we can now offer results via e-mail for our users."
About Us: PracticeQuiz.com is an online test preparation enterprise based in Boston. The website's social mission is to increase access to education by providing high-quality test preparation content for free. The website now boasts more than 150 practice exams, with more expansion in the near future. Tests include certification exams, high school and college qualifications, teaching exams, and medical tests.
Follow PracticeQuiz.com on Facebook (fb.com/PracticeQuiz) for the latest news on exam updates and upcoming releases.