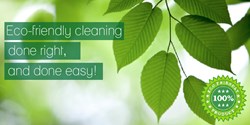 It's concentrated so you mix it with water-and it works great! Especially for removing stains that nothing else gets out.
(PRWEB) December 06, 2013
It is time to deck the halls with some eco friendly, powerfully clean, Eco Orange cleaner. With the holidays right around the corner, rest assured your house will be safely cleaned with a bit of Eco Orange. Guests will be tracking in the snow, and kids will be drooling on the sofa and there's no better time to add some Eco Orange to the cleaning cabinet. To order a container visit http://www.ecoorange.com.
Eco Orange has recently dropped the prices of their cleaner about 40 percent. There is no better time to try some of this powerful and eco friendly cleaner than now. There has not been a price reduction in these cleaners in over five years, so customers are encouraged to take the opportunity while it is there.
Customer Gail Cooper-Evans said, "I had the guy come in and show me how this product would work with a toilet ring that I could not remove. It worked! I was sold! I bought 2 gallons, too, but thought better of it because it was expensive. So I called the company and they sent the guys back over here to pick it up."
Cooper-Evens continued saying, "Later, however, still worrying about my toilets, I called up the website (http://www.ecoorange.com) and ordered two quarts. I've been using the same two quarts for the past six months. It's concentrated so you mix it with water -- and it works great! Especially for removing stains that nothing else gets out. And my toilets are sparkling now! I'm a happy camper!"
"Also, now and then we get coffee stains or some other stains on our white kitchen countertops and this stuff removes those like magic! There is a chart on the side of the container that tells you how much to mix with water to clean various things like grape juice, grass stains, etc."
Other happy customers have commented on how great the products work and how they are pleased to see it is pet and child safe. Since the solution is non-toxic, it is a great alternative to harsh toxic products containing bleaches and ammonia. Those who are interested in taking advantage of these great prices should visit ecoorange.com.
More about Eco Orange
Since 1984, Eco Orange has been committed to serving their customers and our planet with excellence. Eco-Orange™ natural citrus cleaner and degreaser combine technology with ecology providing an all-purpose product. Eco-Orange™ is a highly concentrated formula with orange oil and enzymes containing only alkaline builders and biodegradable surfactants.
The solution is truly eco-friendly and safe for pets as well as children. It is a very effective and economical product. Find out more about Eco Orange at http://www.ecoorange.com.