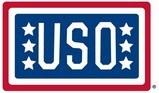 "Figuring out how to say the most with the fewest amount of words has always been my biggest challenge in song writing," said Schultz. "Our upcoming USO visit to Vicenza is no different, it's our way of saying thank you to troops ...
Arlington, VA (PRWEB) December 05, 2013
Twitter Pitch: @thelumineers to perform their first-ever @the_USO show for troops at @USAGVicenza
WHAT: USO Concert Featuring The Lumineers
WHEN: December 5, 2013
Note. USO photos available post show
WHERE: U.S. Army Garrison Vicenza, Italy
WHY: Two-time Grammy nominated folk-rock band The Lumineers to join the USO in making sure "Every Moment Counts" this holiday season by performing a free USO/Armed Forces Entertainment concert for troops at U.S. Army Garrison Vicenza in Italy on December 5. The first USO experience for the group, the 90-minute USO show is open to all military ID holders and will take place in the Sports and Fitness Center Gymnasium on Caserma Ederle at 5 p.m.
Joining the company of Stephen King, Myron Mixon and Adam Richman in supporting the USO's "Every Moment Counts" campaign and visiting troops this holiday, The Lumineers have a profound respect for America's Armed Forces. Once the visit concludes, the band will head to Germany, where they will perform three shows in three days, followed by Denmark and Sweden.
The Lumineers got their start in 2005 when childhood friends Westley Schultz and Jeremiah Fraites began writing songs and performing together in New York. Relocating to Denver, the duo paired up with classically training multi-instrumentalist Neyla Pekarek and fellow band mates Stelth Ulvang and Ben Wahamaki. On the road for the better part of three straight years, The Lumineers are steady attracting a devout fan base with such hits as "Ho Hey" and "Stubborn Love." To date, the band has sold more than two million copies of their debut self-titled album worldwide and are currently set to perform sold out shows in Brussels, Zurich and Berlin in early December.
QUOTE:
Attributed to The Lumineers frontman Wesley Schultz:
"Figuring out how to say the most with the fewest amount of words has always been my biggest challenge in song writing. Our upcoming USO visit to Vicenza is no different, it's our way of saying 'thank you' to troops for EVERYTHING they do for us – the hard work they put in to protect us, the time they sacrifice away from their loved ones to serve us and the precious moments they give up for us to enjoy everyday."
NOTE: The "Every Moment Counts" campaign was launched by the USO on Veterans Day 2013 and invites Americans to join the USO in honoring and creating moments that matter for our nation's troops and their families – like the Myron Mixon/Adam Richman USO tour. The campaign centers around the countless every day moments – from family dinners, date nights and the holidays to children's births and bedtime stories – that our troops and their families miss and selflessly sacrifice due to their commitment and service to our country. To learn more visit USOmoments.org.
About the USO
The USO lifts the spirits of America¹s troops and their families millions of times each year at hundreds of places worldwide. We provide a touch of home through centers at airports and military bases in the U.S. and abroad, top quality entertainment and innovative programs and services. We also provide critical support to those who need us most, including forward-deployed troops, military families, wounded warriors and families of the fallen. The USO is a private, non-profit organization, not a government agency. Our programs and services are made possible by the American people, support of our corporate partners and the dedication of our volunteers and staff.
In addition to individual donors and corporate sponsors, the USO is supported by President's Circle Partners: American Airlines, AT&T, Clear Channel, The Coca-Cola Company, jcpenney, Jeep, Kangaroo Express, Kroger, Lowe's, Northrop Grumman Corporation, Procter & Gamble, and TriWest Healthcare Alliance and Worldwide Strategic Partners: BAE Systems, The Boeing Company, Lockheed Martin, Microsoft Corporation and TKS Telepost Kabel-Service Kaiserslautern GmbH & Co. KG. We are also supported through the United Way and Combined Federal Campaign (CFC-11381). To join us in this patriotic mission, and to learn more about the USO, please visit uso.org.