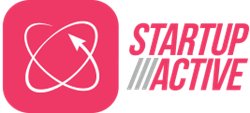 With Startup Active's proven guaranteed packages NPE is proud to align ourselves with these Website professionals.
Orlando, Florida (PRWEB) December 06, 2013
Fitness business coaching firm Net Profit Explosion is announcing a new partnership with the premier international fitness business website provider Startup Active.
Sean Greeley, CEO of NPE, says "This expanded partnership between our companies provides our members with websites and online services that have been proven to convert and bring results to our clients and their fitness businesses."
"Having a clean and easy to navigate Website is so important for every businesses ability to attract and convert new clients. With Startup Active's 3 Fitness Website Packages & Services, we feel this is an efficient and affordable way for our community to build their web presence without fear of inflated costs and time management," Mr. Greeley says.
"With Startup Active's proven guaranteed packages NPE is proud to align ourselves with these Website professionals."
The UK based company has already worked with some of the biggest names in fitness worldwide including many from the NPE community. Premier Training International, fitpro, and fitfix are just a few companies including NPE that have enjoyed the Startup Active services. Through this experience NPE intends to support more fitness business owners with their web presence.
NPE is a growing business well known for helping fitness professionals around the world master "the business" of fitness while freeing up time and energy to live their dream lifestyle.
It provides everything health and fitness professionals need to know to drive commercial results, offering a unique skill set to help establish and drive a successful business.
Participants in NPE's MEGA TRAINING™ event – which has had great success this year on three continents – have already been introduced to the benefits of Startup Actives premier services.
Startup Active is a global company and NPE clients can purchase, build and manage their websites from anywhere in the world.
Startup Active Managing Director Andy Bradbury says "Our experience and knowledge of the fitness industry allows us the unique ability to understand and implement all of the needs required by today's ambitious Fitness Professionals."
"Just like NPE, we are known for our high quality products and delivering a user friendly, clean and polished product," Mr Bradbury says.
"This new partnership with NPE will help more people discover the benefits of working with Startup Active's team of Web designers and programmers to create a one of a kind look & feel for their unique Fitness Business."
As Startup Active specialize in the fitness industry, they are experts in getting visitors who are interested in your services to pay attention and lead them to inquire about your services, rather than just a pretty site which does nothing for you. As Startup Active are partnered with NPE, they can break the payments down into 2 or even 3 payments to make their packages more attractive for all businesses looking to get started right away!
Please visit http://www.StartupActive.com for more details and their latest news!
For more information about how to begin living your dream lifestyle today with the help of NPE, please visit the website and familiarize yourself with the worlds leading fitness business systems and solutions company: http://www.netprofitexplosion.com.
For additional information, please contact:
Scott Morrison
Executive VP of NPE
Net Profit Explosion
888.866.4998
scott(at)netprofitexplosion(dot)com
http://www.netprofitexplosion.com
About NPE
Net Profit Explosion is the only global fitness community with complete business systems, done-for-you tools and supportive coaching programs for driven and courageous entrepreneurs.
To best serve its clients, NPE has three offices around the world: in Perth, Western Australia, Orlando, Florida, USA and Haywards Heath, Sussex, England.
NPE has been listed four times on the Inc. 500 of fastest-growing privately owned US corporations.