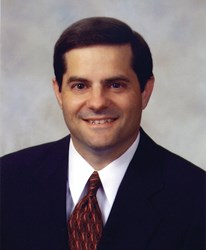 DEKALB, Ill. (PRWEB) December 07, 2013
Kevin Poorten, president and CEO of KishHealth System in DeKalb, has been elected to serve as the chair of the Illinois Hospital Association's (IHA) Board of Trustees for 2014. Poorten's one-year term, including chairmanship of the board, will take effect on Jan. 1, 2014.
Since 2005, Poorten has been an active IHA member. He has chaired IHA's Transforming Illinois Health Care Task Force, IHA's Workforce Task Force, and IHA's Finance and Audit Committee. He also has served on IHA's Strategic Planning Committee, and the Medicaid Reform and Certificate of Need Task Forces. In 2014, Poorten will also chair IHA's Executive Committee, which he has served on since 2012.
The IHA Board of Trustees is the Association's policymaking body. The Board is made up of 31 trustees, including 15 at-large trustees elected by the voting members of the Association, nine regional trustees elected directly by the regions, six elected officers (chair, chair-elect, immediate past chair, immediate past, past chair, treasurer, and secretary), and the Association's president and CEO ex-officio. Constituency sections, councils and ad hoc task forces provide members with opportunities to participate in the Association's policy development process.
"The Illinois Hospital Association provides great leadership, and is a voice for hospitals and healthcare providers throughout the state. It's been a privilege to be part of the IHA for a number of years, and now I'm honored to have the opportunity to serve as Chair for the next year," said Kevin Poorten.
Poorten has been the president and CEO of KishHealth System since 2002, following a 19-year stint with health systems in Arizona and Tennessee. He has a master's degree in health services administration from Arizona State University and a bachelor's degree in business administration from Marquette University. In 2010, Poorten earned Fellow status with the American College of Healthcare Executives (ACHE), an international professional society of more than 30,000 healthcare executives who lead our nation's hospitals, healthcare systems, and other healthcare organizations. He serves on an ACHE Regional Board as well.
Poorten also serves several organizations in his community, including the DeKalb County Economic Development Corporation Board, Opportunity House Board, Live Healthy DeKalb Leadership Team and the Sycamore Park District Task Force.
KishHealth System, which employs nearly 1,500 people, is comprised of two non-profit community hospitals, and several other healthcare entities serving the greater DeKalb County area in northern Illinois.