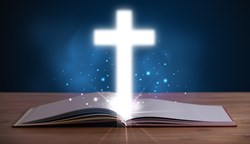 In the coming havoc there is great hope.
London, UK (PRWEB) December 06, 2013
The Lords Witnesses church interprets the pillar of fire and cloud in the account of the Exodus of the Israelites from Egypt and the rising mushroom cloud from the sea of 1Kings18 and the fire from the heavens of 1Kings18 and of 2Kings1 and the stone hitting the two feet of the giant man of Daniel2 and the day of the big slaughter when the towers fall of Isaiah30 as prophetically declaring two future nuclear terrorist attacks. They have deduced from 1Kings18 that one attack will be from the river Thames upon London and the other from the Hudson upon Manhattan.
However the Lords' Witnesses assert that in the coming havoc there is great hope for mankind.
They expect that the first nuclear attack will be upon London between December 5-7, 2013 and the second will be upon Manhattan between December 18-20, 2013. But more generally they calculate that both attacks must fall between 2013Chislev21 (November 28, 2013) and 2013Tebbeth2 (January 2/3, 2014). They have a chronological jigsaw puzzle comprising over 80 symbolic scriptural temporal interpretations which they have been attempting to piece together in a fascinating voyage of biblical discovery for the past 8 years.
"It all now points to Hanukkah 2013" says their president Gordon Ritchie. However the Lords Witnesses calculate the dates of Hanukkah from the biblical lunar calendar, which they understand to be the oldest calendar known to man, not from the modern Hebrew calendar. This year the biblical lunar calendar has an intercalary second Chislev which extends the prediction period all the way to 2014January3. For more details, please see their latest chronology.
They admit that there is a huge amount of work left to do. But they firmly believe that all the symbolic meanings of what they describe as "the very ambiguous book of God" are to be revealed before the end of this system of things. Lords' Witness research indicates that these predicted terror attacks will result in a power grab by heartless people who will force a catastrophic physical environment upon mankind with the power they gain. This will cause many people to be in need and in distress. But their president, Gordon Ritchie, is quick to point out that it will also provide an opportunity for people to show their humanity towards them.
He further explains that although the bible itself is hard to understand, the final salvation test upon mankind is simple. It is a love test, a humanity test, as described in Matthew 25. So for an intriguing look at the prophetic power encoded in the bible as decoded by the Lords' Witnesses end times church please visit their home page.