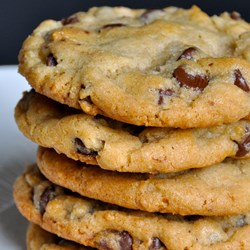 "The holidays are known for merriment, and much of that festivity comes from food," said Benny Fitzgerald of Foodie Call.
Charlotte, N.C. (PRWEB) December 10, 2013
Foodie Call, one of the premier food delivery services and restaurant marketing services, is suggesting easy tips for gifting hostesses with the perfect holiday gift, as well as time-saving recommendations for the gal-on-the-go with multiple party stops over the course of the busy festive season.
For those in need of the perfect hostess gift, the Charlotte-based, multi-restaurant delivery service has got it covered. Foodie Call works with a bevy of bakeries and dessert bars that can help with gifting any hostess, and the delivered goodies can also serve as the perfect dessert for any holiday party or baking exchange.
Need specifics? Well, Foodie Call works with bakeries that don't offer traditional delivery services, so that any favorite baked goods can be delivered right from the oven to the doorstep. Try Kai's Kookies & More, for instance -- platters of sticky buns, éclairs, and bagels make the perfect accompaniments for an early morning holiday brunch. Or, get a sweet potato, pecan, or chocolate pecan pie delivered to your house to take to a holiday party, and skip the baking by bringing ginger, verbena, or caramel cashew cookies to a dessert exchange for a fool-proof bite that'll please the experienced of bakers.
Know guests that have gluten allergies? No problem, Foodie Call also offers gluten-free desserts from Holm Made Cookies including Chocolate and Peanut Butter Whoopie Pie Cookies and White Chocolate Macadamia Meringues.
What's more? As an alternative, if guests can't attend a party, Foodie Call recommends that guests still acknowledge the affair by sending a gift box of cookies, cupcakes, or freshly baked brownies to the person in charge of the soiree.
"The holidays are known for merriment, and much of that festivity comes from food," said Benny Fitzgerald of Foodie Call. "It's the one time of the year when it's socially acceptable – and welcome – to try out new cookies and other baked goods. Who doesn't like a great cookie exchange party? I'm more than enthusiastic to try out someone else's great-grandmother's secret sugar cookie recipe, be it from a home kitchen or a commercial bakery."
For more time-saving tips, consider:

Making dough, like cookie dough, in advance of parties. Pop it in the fridge or freezer, and bake when needed for fresh, out-of-the-oven baked desserts.
Putting together gift baskets instead of baking desserts. Need another hostess gift idea? Give hot cocoa mix and toppings for a no-bake treat that's still sure to delight.
Finally, it's OK to say no if time is tight, or if you just need a night to catch up on your favorite holiday movies. Too often during the holidays, people stretch themselves thin just to make unnecessary social commitments.
For more information on ordering baked goods in advance, or to browse the selection available, visit http://www.MakeAFoodieCall.com.
About Foodie Call, Inc.
Foodie Call is a multi-restaurant marketing and delivery service that provides a delicious variety of Charlotte's best cuisine, beer, and wine to Charlotte metropolitan area residents, workers, and visitors. Foodie Call services Charlotte and the surrounding areas from Ballantyne to Lake Norman. The delivery company brings napkins, utensils, and drinks for a full complement to your meal. For special events, they can provide wine accompanied by gift boxes or items for themed events. For hours and menus, or to place an order, visit http://www.MakeAFoodieCall.com or call Benny, the catering manager, at 704-245-6575.
Contact:
Lindsay Yontz
Lindsay(at)MakeAFoodieCall(dot)com
308 E Worthington Ave.
Charlotte, NC 28203