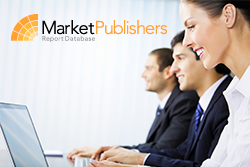 London, UK (PRWEB) December 06, 2013
Globally, the FLNG industry is expected to attract more than USD 70 billion investments through to 2020, driven by soaring costs of onshore LNG terminals. Among the regions, APAC is likely to witness the majority of investments in the floating LNG sector, fueled by a large amount of planned regasification and liquefaction projects. Globally, floating regasification capacity is set to account for 15% of the total LNG capacity by end-2020.
Amidst fluctuations in natural gas prices and uncertainty of consumption, FLNG terminals are being preferred by most LNG developers. The commercial case for FLNG becomes better owing to lower costs, smaller capacity of the projects, and reduced start-up time. On the liquefaction front, the FLNG industry is consolidated in nature. A total of 19 companies will most likely have presence in the worldwide FLNG industry by the end of the forecast period. Of these 19, the top five companies will hold around 65%.
Insightful research study "Global Floating LNG (FLNG) Trends Outlook and Investment Prospects to 2020 - Over $70 Billion Capital Investments to Float Offshore" prepared by LNGAnalysis has been recently published by Market Publishers Ltd.
Report Details:
Title: Global Floating LNG (FLNG) Trends Outlook and Investment Prospects to 2020 - Over $70 Billion Capital Investments to Float Offshore
Published: November, 2013
Pages: 208
Price: US$ 4,000.00
http://marketpublishers.com/report/finance_services/investment/global-floating-lng-flng-trends-outlook-n-investment-prospects-to-2020-over-70-billion-capital-investments-to-float-offshore.html
The report provides an extensive guide to the world FLNG market, focusing on the rapid change in FLNG markets, investment scenarios, technologies, as well as on what it means for constructors, operators, investors, consumers, and policy makers.
The study limelights the major trends, challenges and drivers, along with detailed annual outlook of each of the geographical markets examined up to 2020. It also evaluates potential investment and new entry/expansion opportunities in all the emerging and existing FLNG markets. Technology insights and developments; the current position of FEED, FID, EPC terminals; competition, the latest industry developments are also among the topics addressed in the report. Furthermore, the research study is enriched with details of global planned floating liquefaction and regasification projects in the industry, along with outlook of capacity, capital expenditure, competitive pressure, market structure, as well as supply/demand to 2020.
Companies discussed include: Petroliam Nasional Berhard (Petronas), GDF Suez (Gaz De France), Excelerate Energy LLC, Royal Dutch Shell Plc (Shell), Exxon Mobil Corporation, Petroleo Brasileiro SA (Petrobras), Pangea LNG BV, Kuwait National Petroleum Corporation (KNPC), CE FLNG LLC, and INPEX Masela Ltd.
Report Highlights:

Global FLNG industry outlook to 2020
Review of FLNG technology developments
Global planned FLNG projects - FEED results, FID and next development phases
Global FLNG annual capital expenditure outlook, 2012- 2020
Asia Pacific FLNG industry outlook to 2020
Europe FLNG market outlook to 2020
Middle East and Africa FLNG market outlook to 2020
North America FLNG market outlook to 2020
South and Central America FLNG market outlook to 2020
Key players in global FLNG industry - projects and planned investments
More topical research reports by the publisher can be found at LNGAnalysis page.