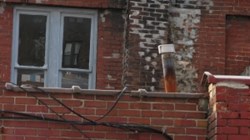 Study done by the U.S. National Institutes of Health (NIH) reports 98 percent of window falls involving children and occurring between the years 1995 and 2002 were reported to be from the third floor or lower
New York, N.Y (PRWEB) December 07, 2013
A 1-year-old boy is in critical but stable condition after falling out of the third-floor window of a Jersey City apartment. According to a Nov. 20 WABC news report, the boy's father told police that he was alone in the apartment cooking when his young son fell out their bedroom window. The report states that the boy had dried blood under his arm and suffered injuries to his head, spleen and lungs, but was responding to commands when emergency crews arrived.
According to a study done by the U.S. National Institutes of Health (NIH), 98 percent of window falls involving children and occurring between the years 1995 and 2002 were reported to be from the third floor or lower. Also, the median length of hospital stays for children was two days and the most common injuries were head trauma and extremity fractures.
New York personal injury lawyer Kenneth A. Wilhelm, who has represented children injured as a result of falls from windows, says these types of tragedies can be easily prevented. "New York City has a law that requires building owners to install window guards in dwellings where children are present," he said. "The law also requires building owners to install the guards if the tenant requests it, even when there are no children present."
Wilhelm says the law gives rights to the residents, regardless of whether they have children living with them or not. "You should ask your landlord to install window guards if you have friends or family members with young children who visit; if you babysit in your apartment; or if you have grandchildren or older relatives visiting."
There are also several precautions parents and caregivers can take to prevent these types of tragic accidents, Wilhelm says:

Do not place furniture near windows where children can climb.
Do not depend on insect screens to prevent a window fall.
Install window guards that will help prevent a fall.
Keep children's toys away from open windows and doors.
When opening windows for ventilation, open only those that children cannot access.
Always supervise your young children.
About the Law Offices of Kenneth A. Wilhelm
The Law Offices of Kenneth A. Wilhelm is a personal injury litigation firm with an unwavering dedication to its clients. With more than 42 years of experience, our firm strives to obtain the best compensation for those who have been injured or those who have lost a loved one due to an accident or by someone else's negligence.
We handle cases dealing with personal injury, medical malpractice, wrongful death, workers' compensation, dental malpractice, motor vehicle accidents, pedestrian accidents, rape, paralysis, comas, seizures, false arrest, lead poisoning, trips and slips and falls, falls on sidewalks or stairs, elevator accidents, construction accidents, Erb's palsy, cerebral palsy, brain damage, blindness, hearing loss, dog bite cases, fire and smoke inhalation accidents, bicycle accidents, falls from windows or scaffolds, food poisoning injuries, and many other types of accidents and injuries. In once recent case, our law firm obtained a $425,000 plus payment of medical bills verdict (Index Number: 26855/2009, Supreme Court, Queens County) for a child in Queens who fell from a window.
Please contact us TOLL FREE 24 hours a day, 7 days a week at 1-800-WORK-4-YOU (1-800-967-5496). WE CAN EVEN COME TO YOU. There is no attorneys' fee unless we recover money for you. We can also help with personal injury cases in New Jersey, Connecticut, Pennsylvania, or Florida. If you have been seriously injured in any of the 50 U.S. states, please call us and we will try to help you with your case.
Other TOLL FREE phone numbers for us are:
1-800-RADIO-LAW, 1-888-WYPADEK, OR 1-800-LAS-LEYES
The Law Offices of Kenneth A. Wilhelm
445 Park Ave, 9th Floor
New York, NY 10022
(212) 545-7373
Please visit us at: http://www.WORK4YOULAW.com