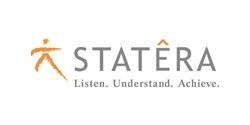 Understanding group dynamics is critical for harnessing the power of a team to make optimal decisions. - Michael Jolton, Vice President of Business Consulting, Statêra
Englewood, CO (PRWEB) December 09, 2013
Statêra, "We Make Cloud and IT Services Easy TM," has added a new whitepaper on "How the Power of Consensus Can Lead to Suboptimal IT Strategy: Avoiding the Road to Abilene." This paper provides symptoms and antidotes for issues rising from overpowering group decision challenges that can lead to mediocre IT strategies.
According to the whitepaper, IT Strategy is set through a variety of decisions, whether they are made actively or passively. In all cases, it is vital to make decisions that balance cost, risk, business objectives and technology objectives, all while generating the greatest value to the company. The variances of success in making these decisions lay in group dynamics. This engaging paper further outlines specific group dynamics issues and details remedies to ensure your company rises above suboptimal IT strategy decision making.
"Understanding group dynamics is critical for harnessing the power of a team to make optimal decisions. I was excited to write this paper in hopes that its readers will be able to use the information to drive better decisions around IT Strategy," remarked Michael Jolton, Vice President of Business Consulting, Statêra.
About Statêra
Statêra is a leading IT services provider that helps companies to optimize performance by mapping strategic goals and objectives to IT initiatives. With over a decade of experience, Statêra leverages best practices and uses today's top technology solutions to provide powerful insight into your enterprise, solve your mission-critical problems, drive return on investment and transform your business. We are experts in moving our clients to the Cloud, CRM, web and mobile platforms, and collaboration software, as well as custom software applications development. Our IT services, IT project management, strategy consulting and managed cloud services brokerage balance people, processes and technology to get your technology needs met on time and on budget. Headquartered outside of Denver, Colorado, Statêra has local offices in Dallas, Texas; Phoenix, Arizona; Salt Lake City, Utah; and Seattle, Washington, near and off shore delivery centers, and clients worldwide. Call us at 1.866.697.0266 or visit http://www.Statêra.com.