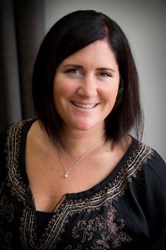 New York, NY (PRWEB) December 09, 2013
Razorfish, one of the world's fastest growing digital and technology agencies, today announced they have promoted Jennifer Friese, 41, and Patrick Frend, 41, to President, West Region and President, East Region, respectively. Friese and Frend will report to Shannon Denton, Razorfish's recently appointed North American CEO who was promoted into the role from President of the Central Region in August.
Friese, who is based in Portland, has been with Razorfish for over 11 years, most recently serving as Senior Vice President of the West Region. Previously, she was the Managing Director of the Portland office. As President, West Region, Friese will be responsible for the business in Razorfish's Seattle, San Francisco and Portland offices, overseeing a multi-disciplinary team of roughly 450 employees, working closely with business development and continuing to build full-service offerings for the region's top clients.
Frend also has a long history with Razorfish, having been with the agency for over 14 years. Until his promotion, he served as the Managing Director of the New York office. Earlier, Frend held roles including Senior Vice President, Client Partner and Project Manager. Before joining Razorfish, he was a Consultant for Mercer Management Consulting. In his new position, Frend will lead the business in Razorfish's New York and Atlanta offices, managing a team of roughly 420 employees, supporting new business efforts and helping to develop client solutions.
"I've worked alongside Jennifer and Patrick since they started out at Razorfish and I've watched them effectively grow client relationships, drive great work and lead our people and culture," said Denton. "Witnessing these essential leadership qualities and having served as a regional president myself, I know they are the perfect people to represent and direct two thriving regions of our business."
"Having worked out of Razorfish's Portland office and across the West for over a decade, I'm already passionate about the region's business," said Friese. "I look forward to further immersing myself in our strong portfolio of clients, deepening my relationships with our employees and finding new ways to fuel our growth."
"Razorfish has been like a second family to me for the past 14 years and I could not be prouder of the work coming out of New York right now," said Frend. "I'm excited to develop a closer rapport with the people of our Atlanta office and become more involved with the remarkable work they are doing for great brands like Delta and Bridgestone."
Friese and Frend's promotions are effective immediately. They will continue to work out of the Portland and New York offices, respectively.
About Razorfish
Razorfish, the only digital agency to receive back-to-back rankings in Advertising Age's 2011 and 2012 A-List, creates experiences that build businesses. As one of the largest interactive marketing and technology companies in the world, Razorfish helps its clients build better brands by delivering business results through customer experiences. Razorfish combines the best thought leadership of the consulting world with the leading capabilities of the marketing services industry to support our clients' business needs, such as launching new products, repositioning a brand or participating in the social world. Razorfish has offices in markets across the United States, and in Australia, Brazil, China, France, Germany, Japan, and the United Kingdom. Clients include Mercedes, Unilever, and McDonald's. Razorfish is part of Publicis Groupe. Visit http://www.razorfish.com for more information. Follow Razorfish on Twitter at @razorfish.