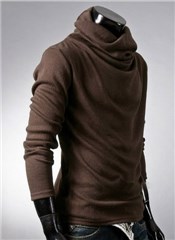 (PRWEB) December 08, 2013
4leafcity.com is a famous brand of men's and women's clothes. Recently, the company has announced a new assortment of men's clothes. What's more, it has launched a special offer on these high quality products. According to the CEO of the company, the promotion will be valid until December 26, 2013.
"We are proud to release our new items. This time, our slogan is 'Let's buy men's clothes online at 4leafcity.com'. The new range includes many kinds of clothes: long sleeve shirts, men's outerwear jackets, suits, leather jackets, tweed coats and so on. Now, all these wonderful items are available at discounted prices, up to 36% off. If you are interested in them, please visit our website as soon as possible," the CEO of the company says.
"Our new clothes can make customers look more handsome, and they can be worn at many occasions." He continues, "Customers will feel warm when wearing our products. You know, winter is quite cold in some areas."
The company's recently released clothes come in many different patterns and styles. It strives to offer the best products for customers from around the world. 4leafcity.com has its own designers, so it can always create what customers actually want. To get more inspiration, the professional designers always communicate with clients through the internet.
About 4leafcity.com
4leafcity.com was founded in 2009 and serves more than 5000 customers from every part of the world. It is one of the leading suppliers of men's and women's clothes, helping the people worldwide develop self-esteem, confidence and love of learning. For a full list of services and to learn more about 4leafcity.com, please visit http://www.4leafcity.com/product-men-s-clothing-009.aspx.