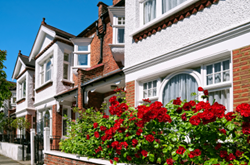 Under the shared home ownership scheme, buyers can rent part of their house and buy the remaining share of a property for sale with a new mortgage.
(PRWEB) December 09, 2013
"The increasing popularity of shared home ownership is a clear sign that the people are looking for new ways on how to buy a home, especially now that more and more people are unable to climb the property ladder when they follow the old process," commented Rick Otton, the author of How To Buy A House For A Dollar.
A new report from Resolution Foundation recommends the further expansion of the shared homeownership scheme as it helps many low-income, first time home buyer get a house of their own without taking out expensive mortgages, (First Rung Now reported on 4 December 2013).
Currently, there are 174,000 homes in England which are bought under the said scheme.
"Under the shared home ownership scheme, buyers can rent part of their house and buy the remaining share of a property for sale with a new mortgage. Analysts think that this is an easy way for young Britons to buy houses, since the value of the mortgage needed will be less and more affordable," Mr. Otton said.
"The only problem is that, even with more affordable mortgages, there's still a big chance that a low-income, first time home buyer won't be able to take advantage of this scheme because they don't have the cash needed to secure a loan with the bank," he clarified.
"In the end, only those with enough cash can benefit from the scheme and those who need the most help will remain locked out of the property market," Mr. Otton added.
He also discussed in a recent interview for his Power Property Profits Pack that being a "part owner" or "part renter" can complicate your options as a home owner, so it's better to follow a strategy which lets you become the "full owner" of a house with simple and flexible terms.
"Creative strategies have helped many in the United Kingdom buy their home since 2003 without saving up a large chunk of cash or applying for new mortgages with the bank that's why this is the perfect strategy for low-income, home buyers to get into the property market," he explained.
Go to http://www.rickotton.co.uk/ right now to sign up for Rick Otton's Power Property Profits Pack.
About Rick Otton
Rick Otton is a property investment professional who, over the last 23 years, has introduced innovative real estate strategies to the UK, Australian and the United States. His creative 'low-risk, high-reward' approach to buying and selling houses is exemplified in his own business, We Buy Houses.
This year marks the 10 year anniversary of Mr Otton introducing his strategies to the UK, and the 5 year anniversary of his innovative 'Buy A House For A Pound' process – one that attempted to be emulated by others. His constant process of strategy refinement, and adapting to the ever-changing real estate market, continues to place him at the forefront of property investment education.
In 2012 Rick Otton published his Australian book 'How To Buy A House For A Dollar' which was named in the list of Top 10 Most Popular Finance Titles for 2013. A UK version is on the drawing board for publication in 2014.
Mr Otton freely shares insights into his non-bank-loan strategies that have allowed everyday UK men and women to beat the rental cycle and have their own homes. He coaches others on how to build profitable businesses by facilitating transactions that focus on the needs of potential buyers and motivated sellers.
Access his free downloadable Power Property Profits Pack at RickOtton.co.uk, as are the details of early bird pricing for his next UK 3-day real estate training conference in March 2014. Phone enquiries in the UK are welcome on 0207 000 1027.