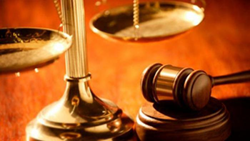 Those with private pension plans will be excluded from HMRC scrutiny
London, UK (PRWEB UK) 10 December 2013
HM Treasury will step up its efforts in verifying that the British pensioners who are based overseas and claiming a state pension, are actually entitled to do so, by requesting confirmation via the specifically designed documents used to prove people living abroad are still alive.
Perhaps the most concerning aspect of this news is the fact that just 14% of British expat pension recipients have a current, countersigned and validated certificate and that despite this, the Department for Work and Pensions (DWP) intends to target pensioners in certain locations only.
David Retikin, Director of Operations with Pryce Warner International Group commented:
"In this day and age it's unfortunate that a lack of information could result in HM Treasury releasing pension funds to pensioners who have passed away. Although it's a commendable idea, the Government's latest drive to obtain critical information could easily be undermined by the decision to target expats within specific non-UK FATCA regions. Those with private pension plans will be excluded from HMRC scrutiny of course, but in order to prevent millions of pounds of erroneous pension payments being made, these life certificates should be issued worldwide and to as many British expat pensioners as possible."
As dictated by an exchange of information agreement under the UK Foreign Account Tax Compliance Act (UK FATCA), compliant Crown Dependencies and Overseas Territories must disclose tax information to HMRC that pertains to reportable UK taxpayer accounts.
When you stop to consider the sheer volume of misplaced payments and millions of misspent pounds that are currently being squandered by the Treasury each year, it's easy to appreciate the true importance of the measures that are already in place.
This news provides invaluable insight into the number of British expat retirees who now make alternative pension arrangements. After contacting an independent financial advisor (IFA), 10,000 British expats currently take out their own private pension plan each year.