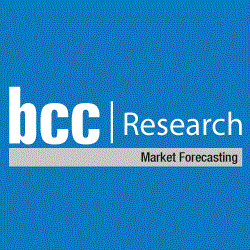 (PRWEB) December 09, 2013
Spurred by increasing demand for smaller and smarter electronic products and systems, the semiconductor industry is characterized by intense innovation and constant flux. BCC Research (http://www.bccresearch.com), a recognized leader in semiconductor market research, has announced several recently published technical market research reports on this critical and growing sector, as well a number of in-depth analysis poised to be released by the end of the year.
Integral to virtually all technical equipment, semiconductor applications range from microwave ovens and televisions to flat-screen monitors and machine tools. While applications are expanding to utilization in all segments of the healthcare, automotive, and transportation industries at a tremendous rate, growth in this market is still very much linked to the ebb and flow of the global economy, environmental concerns, and local and regional regulations.
Semiconductor manufacturers and related companies must understand these developments in order to capture new opportunities in both domestic and international markets. BCC Research's technical market research reports provide invaluable insights on how today's evolving markets are changing core business models in the semiconductor industry.
Use BCC Research reports to:

Gain an overview of the global semiconductor manufacturing markets, including electronic chemicals and materials, compound semiconductors, optical coatings and thin films, flexible displays, and thermal interfaces.
Analyze five-year market trends with data from 2012, estimates for 2013, and projection of compound annual growth rates for the period 2013 to 2018.
Evaluate industry trends and market development.
Assess the impact of industry standards and governmental regulations on global markets.
Review comprehensive company profiles of the top industry players and relative market shares for the leading companies.
Recently Published Reports
SMC090A - Picoprojectors: Technologies and Global Markets
Recent advances in imaging technology have introduced handheld (pico) or smartphone/tablet-integrated video projectors that free the user from the cost and burden of cumbersome equipment. While the availability of picoprojectors has primarily affected the market for consumers and small businesses, this emerging technology has opened the door to novel applications in sectors as diverse as healthcare, manufacturing, and aviation. Picoprojectors: Technologies and Global Markets provides an overview of the global market for picoprojectors, including standalone, pocket-sized display devices, or systems embedded in hardware. (October 2013)
SMC087A - Global Markets, Technologies and Applications for Flexible Displays
Flexible electronic displays can be bent, rolled, and twisted, without damage or affecting functionality. After several years of uncertainty, flexible display applications such as e-readers, notebooks, mobile phones, signage, tablets, and e-papers now appear poised for commercialization across a diverse range of sectors. Global Markets, Technologies and Applications for Flexible Displays provides a comprehensive overview of the global market for flexible displays. This technical market research report examines global market trends, with data from 2011 and 2012, estimates for 2013, and projections of compound annual growth rates through 2018. (September 2013)
SMC082A - Global Markets for Roll-to-Roll Technologies for Flexible Devices
Flexible devices are an increasingly significant segment of the electronics, energy, and medical device sectors due to their versatility and slim profile. The global market for flexible devices is being driven by the adoption of mass-production fabrication methods such as roll-to-roll technologies (R2R) that enable the creation of high throughput devices with more consistent quality at lower costs. Global Markets for Roll-to-Roll Technologies for Flexible Devices provides an overview of the market for R2R technologies in the context of the development and commercialization of flexible devices, including electronic devices such as flexible displays, and energy devices such as flexible solar cells. (April 2013)
SMC071B - Thermal Interface Materials: Technologies, Applications and Global Markets
In recent years, tremendous progress has been made in the electronic devices and systems industry thanks in large part to increased functionality of single-devices and ongoing trends toward miniaturization. In the thermal management of microelectronics, the selection of a suitable material to fill the interface between a chip and a heat spreader is critical to the performance and reliability of the semiconductor device. Thermal Interface Materials: Technologies, Applications and Global Markets provides an overview of the global market for thermal interface materials (TIM) and their patents, including TIM technologies and products with the greatest commercial potential in the near to mid-term. (April 2013)
Upcoming Reports
SMC088A - Multi-Touch Screen Technology, Applications and Global Markets
This technical market research report will provide a comprehensive overview of the global market for multi-touch screen technology. It will include a discussion of the current and emerging applications for multi-touch screen technology, as well as analyses of global market trends, with data from 2011 and 2012, estimates for 2013, and projections of compound annual growth rates through 2018. (December 2013)
SMC089A - Flip-Chip Technologies and Global Markets
This report will provide an overview of the global market for flip-chip technologies, a process to interconnect IC's and other microelectronics devices to external circuitry by means of a solder bumping process deposit on pads. It will include an analysis of global market trends, with data from 2012, estimates for 2013, and projections of compound annual growth rates through 2018. (December 2013)