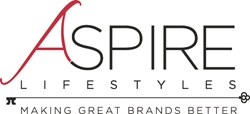 Priorbank and Alfa-bank premium cardholders can use their Concierge to make restaurant reservations for them.
Alexandria, VA (PRWEB) December 10, 2013
Aspire Lifestyles, the concierge service provider for Priorbank and Alfa-Bank's premium cardholders, today named the Top Restaurants of 2013 in Belarus. Award certificates will be presented this month to the winning restaurants.
"Fine dining is of key interest to our cardholders," said Sergey Shishov, Board Member of Priorbank, one of the supporters of the Top Restaurants award. "In recent years we have seen an explosion of new café and restaurant openings in Belarus, which shows the impact of our growing economy. We wanted to help our cardholders to make best choice when it comes to celebrating their anniversary or jubilee."
"As an innovator in the market with the offering of A-Club branch experience, which provides private banking services for preferred customers, we have always been supportive of initiatives that help our cardholders live happier and worry-free," said Oleg Yampolsky, Head of the Retail Business Unit of Alfa-Bank, the other supporter of the Top Restaurants award.
"We selected Top Restaurants using the multi-tier criteria prevalent in the U.S. and European markets," said Mark Shore, Aspire Lifestyles' Vice President of Partnerships. "Priorbank and Alfa-bank premium cardholders that have access to our concierge service worldwide can use their Concierge to make restaurant reservations for them. Not only does this save them time, but the Concierge can help secure a premium table with priority seating and a special privilege, available only to our clients."
To find out more about the Top Restaurants in Belarus for 2013, please visit http://www.toptable.by.
About Aspire Lifestyles
For three decades, the world's most prominent companies have relied on us to provide value-added brand loyalty, concierge and assistance solutions to engage their customers. Aspire Lifestyles' full suite of services includes concierge services, experiential offerings, benefits development, assistance services and insurance solutions. To learn more about how Aspire Lifestyles provides impeccable service, visit http://www.aspirelifestyles.com.
About Alfa-Bank
CJSC "Alfa-Bank" (Belarus) is a member of Alfa Group Consortium. In terms of assets, loan portfolio, customers' funds and regulatory capital the Bank is ranked among the first top ten of the largest Belarusian banks. Alfa-Bank Belarus is a universal bank offering a full range of banking transactions. Alfa-Bank provides its services through its head office in Minsk and more than 40 branches across the country. In the retail segment, the Bank is one of the leaders in providing e-business and remote banking (high-tech services with bank cards, internet banking, mobile devices). The Bank also provides consumer lending and attracts funds from individuals. Exclusive product of the Bank is A-Club branch, which provides private banking services for preferred customers. Alfa-Bank Belarus is a member of Alfa-Banking Group. Alfa-Banking Group includes also Alfa-Bank Russia, which is Russia's largest privately owned bank, Alfa-Bank Ukraine, Alfa-Bank Kazakhstan and Amsterdam Trade Bank N. V. (The Netherlands).
About Priorbank
Priorbank JSC is a subsidiary of Raiffeisen Bank International (one of the foremost providers of corporate and investment banking services in Austria and a leading universal bank in Central and Eastern Europe (CEE), indirectly owning 87.74% of the shares). Priorbank is the largest private bank in Belarus, and one of the five systemically important financial institutions in the country.
The Banker presented to Priorbank the award Best Bank in 2011 and 2012. Euromoney marked Priorbank as The Best Bank in 2012. The European Bank for Reconstruction and Development recognized Priorbank as The most active bank in the financing of foreign trade in Belarus for the fifth time in 2011. Visa Internatiomal awarded Priorbank for the Highest Fraud Chargeback Effectiveness, Debit Consumer Issuer in 2012. More information on http://www.priorbank.by.