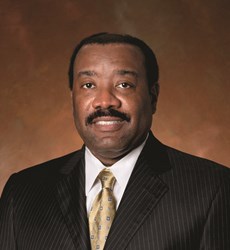 (PRWEB) December 10, 2013
Since joining CPS Energy in August of 2010, Beneby has led the transition to a lower carbon intense generation fleet, utilizing clean coal, natural gas and nuclear combined with renewables such as wind and solar. He has also brokered partnerships with multiple clean technology companies, bringing thousands of jobs to the Greater San Antonio, TX, area, increasing research and development and enhancing educational investments.
A veteran of the energy industry with more than 25 years of experience, Beneby has expertise in many facets of the electric and gas utility industry including strategic planning, generation and delivery operations and asset acquisition. Prior to joining CPS Energy, he served at Exelon Corp. from 2003 to 2010, most recently as Senior Vice President of Exelon Power and President of Exelon Corp. From 2008 to 2009, Beneby served as Vice President, Generation Operations for Exelon. Prior to that, Beneby served as Vice President, Electric Operations for PECO, a subsidiary of Exelon.
In addition to Doyle Beneby, confirmed roundtable participants include Bill Mohl, President of Entergy Wholesale Commodities, and James R. "Bob" Dalrymple, Senior Vice President of Coal and Gas Operations at the Tennessee Valley Authority. Also invited are David Crane, CEO of NRG Energy, and Thomas Kiernan, CEO of the American Wind Energy Association. The roundtable session is open to all registered attendees at ELECTRIC POWER.
ELECTRIC POWER takes place April 1-3, 2014 at the Ernest N. Morial Convention Center in New Orleans. Several pre-conference activities—including a tour of Entergy's Ninemile Unit 6 combined cycle power plant that is being built near downtown—take place on March 31. For a complete schedule and registration details, visit http://www.electricpowerexpo.com.