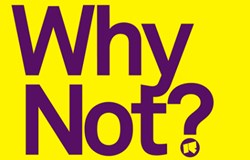 So if someone is going to make a purchase, why not help them save money and give something back in the process?
(PRWEB) December 10, 2013
SoMuchSavings | Giving while shopping online
For SoMuchSavings.com Founder and CEO David Capo, it all comes down to a simple question: "Why not?"
With a growing number of people shopping online each year, SoMuchSavings.com, a Web-based savings and giving resource, makes it possible for those people to give something back to their community or favorite cause—every time they shop, for just about anything.
At SoMuchSavings.com, giving while shopping online isn't just a nice idea, it's a reality. It's also simple, fast and effective.
"We believe that the desire to help others is a powerful emotion," said Capo. "So if someone is going to make a purchase, why not help them save money and give something back in the process?"
SoMuchSavings.com does it by connecting consumers both with non-profit organizations, charities and causes to support, and with civic-minded merchants who recognize the important role that philanthropy plays in society.
The timing couldn't be better. Consumers who have made the move to online shopping—particularly Millenials, that tech-savvy group age 35 and under—say they are willing to spend more on brands that support causes they believe in and connect with on an emotional level.
It's more than just "conscientious consumption," a term to describe what happens when someone buys an otherwise unneeded item—such as popcorn or candy for a school or youth group, a colored ribbon for a movement, or greeting cards from a charity—for the sole purpose of supporting a cause.
Rather, the choice many of today's consumers are making has to do with intentionally doing business with a brand or merchant specifically because they include philanthropy in their corporate mission.
SoMuchSavings.com provides the platform for all three entities—consumer, charity and merchant—to come together for the greater good.
In the process, all three benefit: consumers save money and direct giving to their favorite charity; non-profits and other causes and projects receive financial support; and merchants market their products or services to consumers they most likely would not have reached otherwise.
"That's the 'why' in 'why not,'" said Capo. "Everyone benefits. We think it's a better way of doing business. In fact, it's the best way."
Making it even better for non-profits is the fact that they can participate in the SoMuchSavings system for free. After registering, all transactions completed on their behalf produce a donation back to the charity.
Charities also benefit because the "Saving to Support" system created by SoMuchSavings provides an ongoing revenue stream while avoiding burnout for the donor and the charity. For many organizations, fundraising is a long and labor-intensive process, whether it involves major planning of an event, annual direct mail and giving campaigns, or fundraising projects like food or gift sales. Plus, many of the same people are targeted over and over, and after a while those people become resistant to repeated requests for money.
The SoMuchSavings system is different because people choose to shop, save and support there. After a charity creates their own shopping portal, supporters simply return to the site any time they want to purchase goods or services, and when they do a donation is made back to the organization or cause. It's simple, easy and effective.
Beyond the help for charity is the long-term benefit to the consumer. Saving on purchases does more than just put money back in someone's pocket. When consumers have more money to work with, they use it for additional spending and personal investment. In the marketplace, that stimulates business growth. It's a chain reaction of economic activity that is good for the individual and good for business.
"'Why not' isn't a trite expression with us, it's the best way to summarize the advantages of the SoMuchSavings system," said Capo.
"Charities can sign up and raise funds for free; why not? Consumers can support their favorite causes and save money on everyday purchases; why not? Businesses can connect with customers who are searching online for the very products and services they offer, and give back to charity; why not?
"Combining saving and giving is a natural fit for today's consumer," he said. "With the popularity of e-commerce skyrocketing, the time has come to combine the two as part of the online shopping experience."
About SoMuchSavings.com:
SoMuchSavings.com is an incentive-based, online savings resource that provides consumer savings, charitable donations and project funding to 501c3s, non-profits and unique project ideas. The company believes that, given the opportunity to do so, consumers will want to save money on purchases and help others during the process. The SoMuchSavings.com system was designed and developed to make this a reality for consumers, charities and projects around the globe. All registered causes are provided with their own savings, marketing and fundraising website. Learn more at http://www.SoMuchSavings.com.
Media Relations:
Tom Delamater
Delamater Media Group
(330) 437-5975