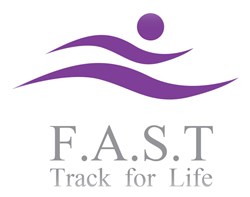 When the foundation is out of balance it can have a profound effect on the rest of the body.
Jacksonville, FL (PRWEB) December 11, 2013
A person's feet are the foundation of the body and can reflect the state of an individual's overall health. Dr. Howard Groshell and Dr. Juan Martinez of Podiatry & Barefoot Wellness Centers spent several years conducting a detailed study of hundreds of patients with seemingly non-foot related health problems. Through the study, they isolated a group of symptoms, known as a syndrome that are directly related to the health of the feet. Ruo Gen is the name given to the syndrome which means "weakened roots" in Chinese.
In response to their findings, the doctors developed a unique treatment method to alleviate many of the symptoms associated with Ruo Gen, called F.A.S.T Track for Life (Functional Ambulatory Status Therapy). "All motion begins in the feet, they are our foundation" says Dr. Groshell. " When that foundation is out of balance it can have a profound effect on the rest of the body."
The F.A.S.T Track for Life treatments are an effective combination of traditional and natural medicine. In addition to the podiatric elements focused on the alignment of the foot, patients also receive acupuncture and massage treatments, part of the practice's traditional Chinese medicine philosophy. "Eastern medicine has been proven effective for thousands of years," says Dr. Juan Martinez. "Our treatments help to bring out the natural healing properties of our bodies, which enhances our patient's quality of life with less dependence on synthetic medicine."
F.A.S.T Track for Life treatments help alleviate structural symptoms such as knee, back and foot pain. The Ruo Gen study also shows that these treatments alleviate non-foot related disorders like insomnia, depression, fibromyalgia, digestive distress and more. Many times patients can reduce their dependence on synthetic medicines typically used to treat these disorders.
PABWC has developed a variety of Wellness Program options for patients. The goal is to keep these preventative health treatments affordable so that everyone can experience an enhanced quality of life.
-About Podiatry and Barefoot Wellness Centers-
PABWC is a holistic podiatry practice founded in 1967 by Dr. Howard G. Groshell. His son Dr. Howard Groshell took over the practice in 1980.The doctors of PABWC provide patients with successful treatment plans combining traditional and natural medicine. In 2012 after conducting a detailed study with hundreds of patients, Dr. Groshell and Dr. Martinez isolated a group of overall health symptoms which could be directly attributed to the health of the feet. Using the Chinese translation for "weakened roots," Ruo Gen Syndrome was the name given to the findings of the study. The doctors developed treatment methods to alleviate these symptoms by starting with a focus on the feet. PABWC currently operates out of 3 practices in the Jacksonville area.