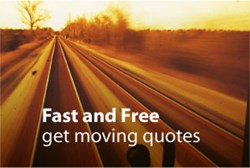 The whole relocation process can turn into a nightmare if there is no one expert to assist. With that in mind, it seems quite reasonable to get a clear insight of the process with the help of the guide
(PRWEB) December 12, 2013
MoveNetwork.com is a very old player in the moving service industry and they recently added a new moving guide to their site. A company representative formally announced the new addition to their site. According to them, the main reason for the new moving guide is to allow customers to increase their knowledge in the specific niche of moving. The new moving guide is a great asset for someone who moves frequently or once in a lifetime. The guide offers useful and current information, and will increase customers' confidence to make important decisions about moving.
There used to be a time when customers didn't have to think about doing a comparison or verifying the background of the mover before hiring them. The number of market participants has increased over the years and many of these players are profit driven. MoveNetwork.com values its customers, takes these matters seriously and makes all possible efforts to help customers. The new moving guide is an effort to share beneficial knowledge with the customers.
Among many other service providers, http://www.MoveNetwork.com is highly reputed in the market. When it comes to providing a stress free moving service, the professionals prefer job perfection above all. For them, customer satisfaction is a priority. The professionals of the company have composed the guide in order to assist them in all aspects of a moving process. The new moving guide designed and published on the website of the company is now very helpful in terms of getting a clear insight of the different moving processes, learning new moving tips and helping customers to be confident about the moving methods.
The company professionals will update the new guide regularly to include the most recent changes in the industry trend and represent the change in ranking of the service providers. For many customers, the relocation process is the toughest job on earth. There is no doubt about the fact that moving processes are very complex and time consuming. The whole relocation process can turn into a nightmare if there is no one expert to assist. With that in mind, it seems quite reasonable to get a clear insight of the process with the help of the guide.