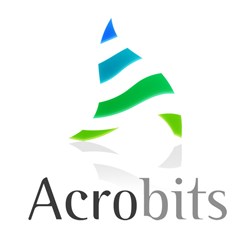 Prague, Czech Republic (PRWEB) December 10, 2013
Acrobits, the award-winning developer of mobile VoIP applications for iOS and Android, including the award-winning Cloud Softphone, turned five in November. In just five short years, Acrobits went from a small firm developing for the fledgling iOS platform to the undisputed leader in unified communications software for mobile platforms. Their dedication to innovation on mobile devices and focus on user experience has led to a spectacular expansion for Acrobits. In just five years, they have expanded to five different countries, created more than two hundred white-labeled applications and had more than 90 million downloads. In 2013, they continued to earn their sterling reputation with the introduction of the award-winning Cloud Softphone, an innovative, inexpensive white label solution for VoIP providers and PBX administrators.
To celebrate this amazing success, they are having a five day, 50% off sale on all their products. This includes both Acrobits Softphone and Groundwire, as well as the G.729 and ZRTP add-ons for each applications.
And for those providers and PBX administrators who are considering Acrobits' award-winning Cloud Softphone but have yet to make the leap, Acrobits is offering 50% off the initial setup fee. There is no better time to start using Cloud Softphone. It's a great way to improve your users' experience and at the same time celebrate five years of excellence and innovation with Acrobits. Contact Acrobits to request a demonstration of the capabilities of Cloud Softphone or learn about any of their other mobile VoIP solutions.
About Acrobits
Acrobits is a privately owned software development company with a focus on mobile software development. The company is based in Prague, Czech Republic and was established in November 2008. Three of its founders have been working as a team since 2003 and have developed several award-winning applications for a wide range of mobile devices. In 2008, the three teamed up with a Swiss entrepreneur and pioneer of VoIP technology and together founded Acrobits. Cloud Softphone is the latest addition to their award winning product line, including Acrobits Softphone and Groundwire.