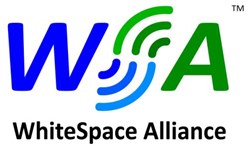 Chelmsford, MA (PRWEB) December 11, 2013
The WhiteSpace Alliance (WSA) ™, a global industry organization enabling sharing of underutilized spectrum, today announced that Dr. Apurva N. Mody, Chairman of the WhiteSpace Alliance, will present a keynote address at the WhiteSpace Summit in Paris on Tuesday, 11 December, at 09:00 at the Novotel Roissy Convention Center.
Dr. Mody will talk about WhiteSpace Applications, spectrum sharing technologies from various WSA members companies, highlight recent commercial emerging technical standards and regulatory developments, and talk about the planned trials and deployments. For more information on White Space Summit, go to: http://www.uppersideconferences.com/whitespace2013/whitespace2013intro.html.
The WhiteSpace Alliance (WSA)™, also announced that Dr. Apurva N. Mody will speak at the ITU's Regional Radio-communication Seminar in Tunisia, during the WhiteSpaces workshop. The session will be held on 13 December, 2013, at Le Palace Hotel in Tunis, Tunisia. The Cognitive Radio and TV WhiteSpace Workshop will be inaugurated by M. Francois Rancy, Director of the ITU Radiocommunications Sector.
Dr. Mody will speak about the on-going standardization activities within the IEEE for WhiteSpaces such as IEEE 802.22 (Wireless Regional Area Networks or Wi-FAR™), IEEE 802.11AF (Wireless Local Area Networks), IEEE 802.15.4m (Wireless Personal Area Networks), IEEE 802.19.1 (Co-existence), IEEE P1900 (DySPAN-SC) and IETF Protocol to Access WhiteSpaces (PAWS).
For more information on the ITU Regional Radiocommunications Seminar in Tunisia, go to: http://www.itu.int/en/ITU-R/seminars/rrs/RRS-13-Arab/Pages/default.aspx
About WhiteSpace Alliance
The mission of the Whitespace Alliance is to promote the development, deployment and use of standards based products and services as a means of providing broadband capabilities via WhiteSpace spectrum. By promoting the use of standards, the Alliance will enable companies to provide broadband connectivity at reasonable cost. The WSA will also act as an enabler of the emerging white spaces ecosystem by helping to put in place interoperability, conformance, and compliance testing to make sure that our member stakeholders get the needed information & collaborations to succeed both in the market place and with regulatory requirements. WhiteSpace Alliance will promote the use of IEEE, 3GPP and IETF Standards for use in the WhiteSpaces. For more information, please visit our website http://www.WhiteSpaceAlliance.org.