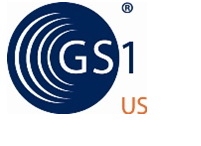 Lawrenceville, NJ (PRWEB) December 10, 2013
WHO: Bob Carpenter, president & CEO, GS1 US, is joined by Peter Longo, president, Macy's Logistics and Operations, Mike Molitor, senior vice president of eCommerce, Kohl's and Dan C. Smith, chief information officer, Hudson Bay Trading Company
WHAT: During a panel discussion titled, "Achieving Omni-Channel Success with Standards-Based Supply Chain Processes," leading retail executives will discuss how they are leveraging GS1 Standards to achieve critical end-to-end supply chain visibility that ensures effective upstream operations and the best possible outcome for the consumer—regardless of their path to purchase.
More details are available on the Retail's BIG Show Website.
WHEN: Monday, January 13, 2014 from 2:00 – 3:00 pm.
WHERE: National Retail Federation's (NRF) Annual Convention and EXPO
Retail's BIG Show
Jacob K. Javits Center in New York City
Room: Hall A, 1A 10-14
DETAILS: Attendees will learn how leading retail organizations utilize standards to minimize cost and maximize the speed, visibility, security and sustainability of their supply chains in today's omni-channel marketplace.
GS1 US is a sponsor and exhibitor (booth #1758) at Retail's BIG Show. More information about GS1 US and the GS1 US Apparel and General Merchandise Initiative, which seeks to improve omni-channel fulfillment, source-to-consumer visibility, product safety and regulatory compliance through the use of GS1 Standards, is available at http://www.gs1us.org/apparelgm.
Who Should Attend? Retail industry professionals interested in optimizing supply chain operations to drive efficiency, visibility and satisfy consumer demand.
About GS1 US
GS1 US, a member of GS1, is an information standards organization that brings industry communities together to solve supply-chain problems through the adoption and implementation of GS1 Standards. Nearly 300,000 businesses in 25 industries rely on GS1 US for trading-partner collaboration and for maximizing the cost effectiveness, speed, visibility, security and sustainability of their business processes. They achieve these benefits through solutions based on GS1 global unique numbering and identification systems, bar codes, Electronic Product Code-based RFID, data synchronization, and electronic information exchange. GS1 US also manages the United Nations Standard Products and Services Code (UNSPSC). http://www.GS1US.org.